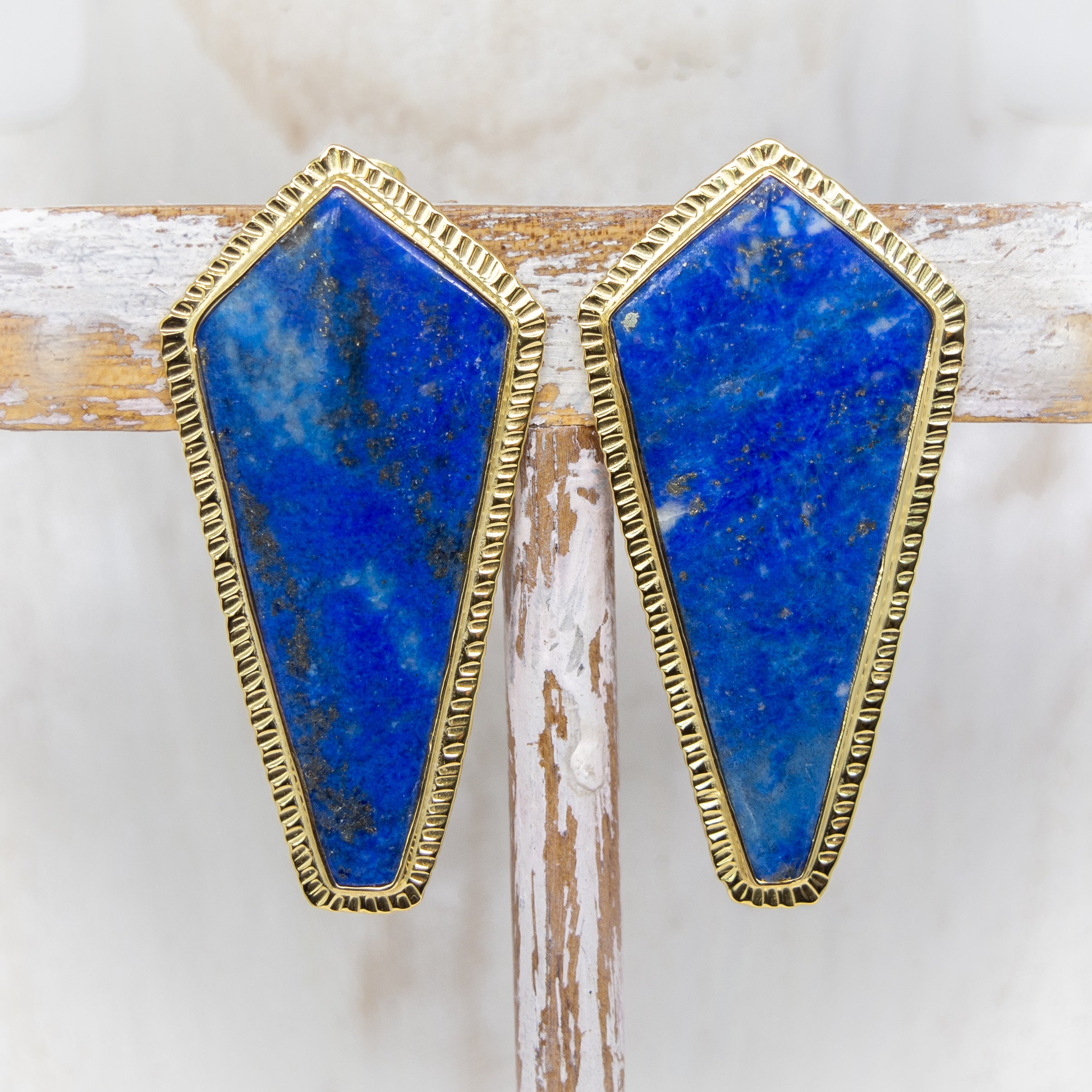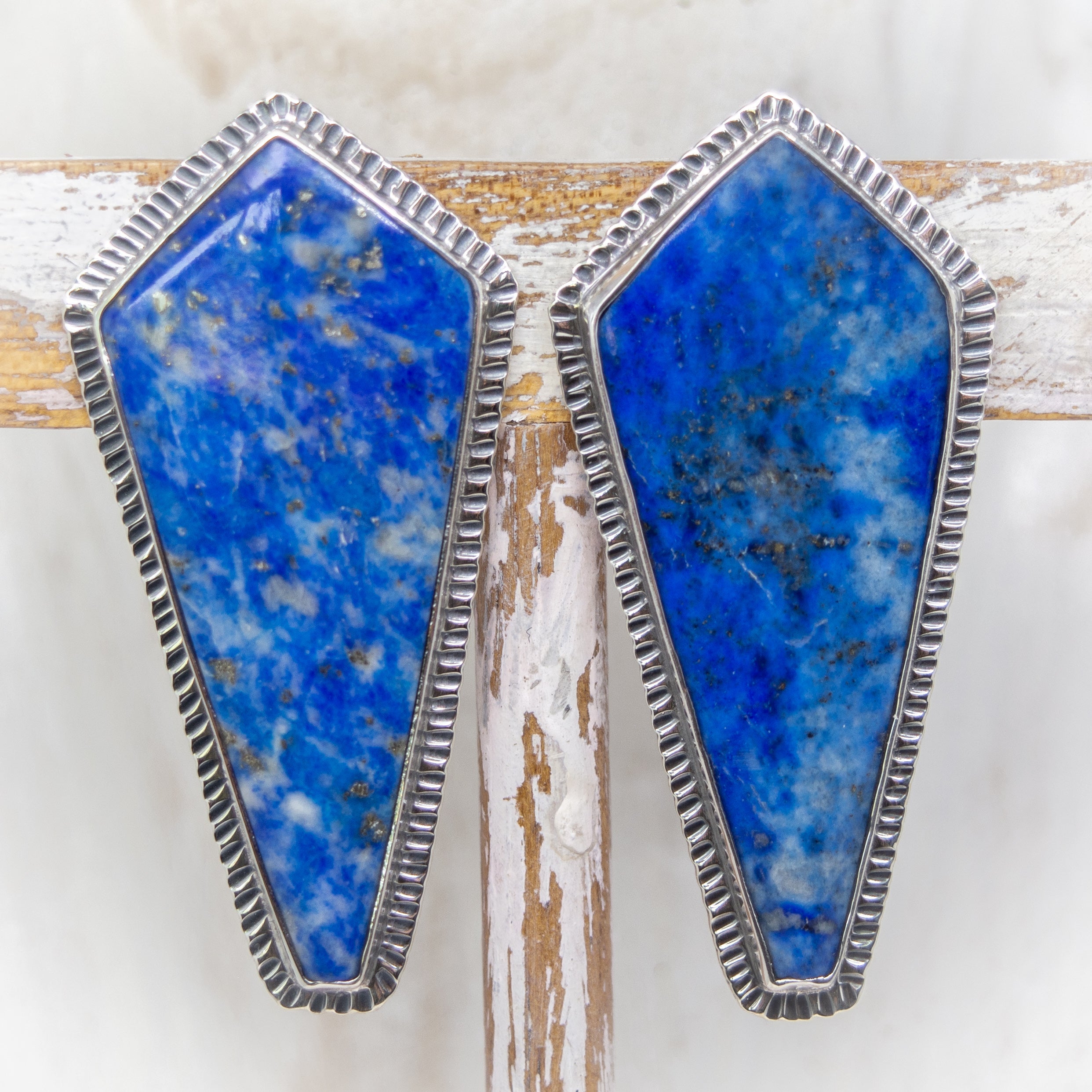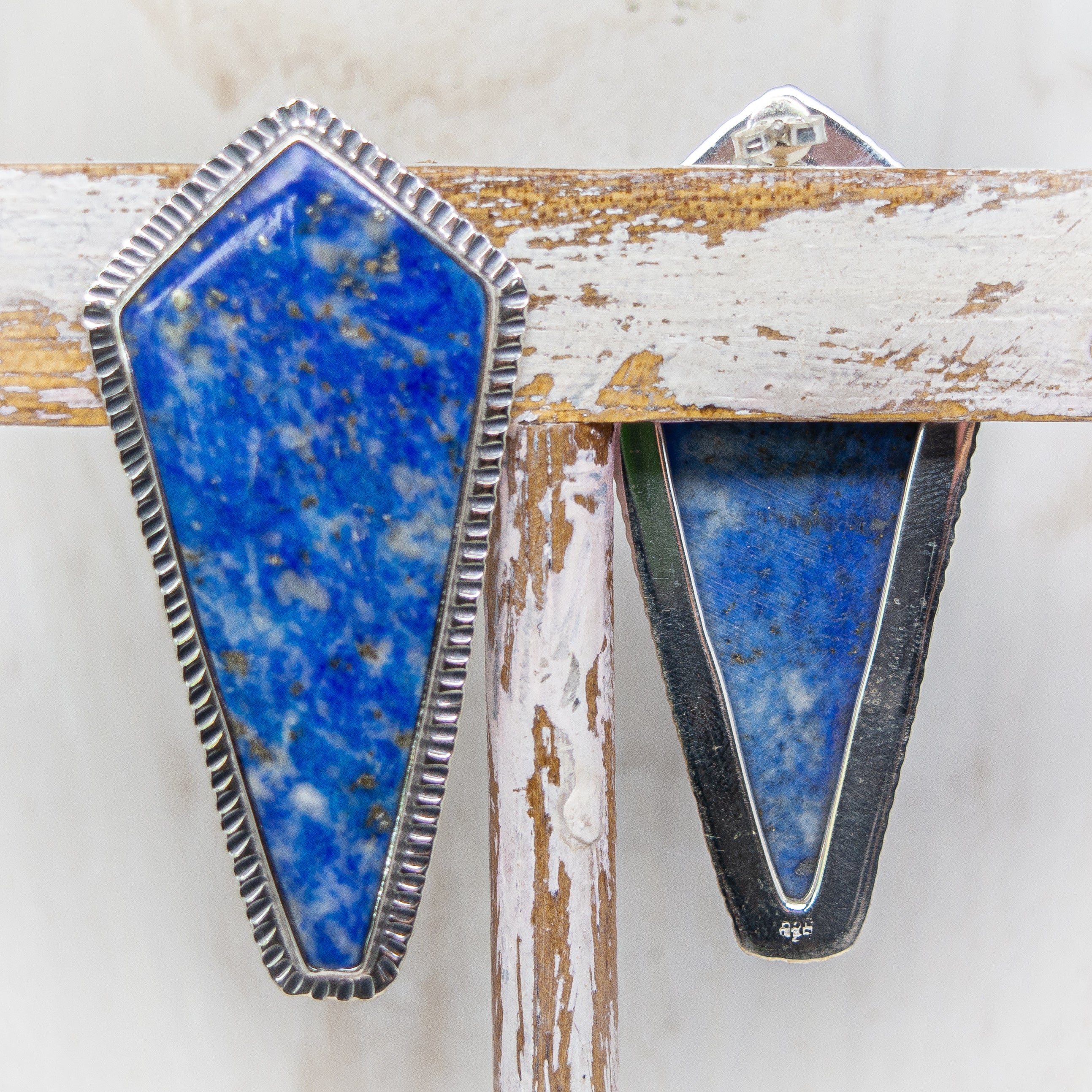 The Cleo! Bold and powerful the Lapis Stone has been worn on the crowns of ancient Pharaohs.
☽ Lapis lazuli is used to attract good luck and fortune. It symbolizes good luck, and any wearer of this stone will have the energies that can turn all negative energies into positive ones.
FUN FACT : Lapis lazuli was used in Egypt from the Predynastic Period on to make beads, amulets, and scarabs, and as inlay in jewelry, particularly in the Middle and New Kingdoms. King Tut's Funeral Crown is filled with this powerful beautiful blue stone.
.Nickle free
.Sterling Silver Base with 14k Gold Plating
.Sterling Silver .925
Recently Viewed