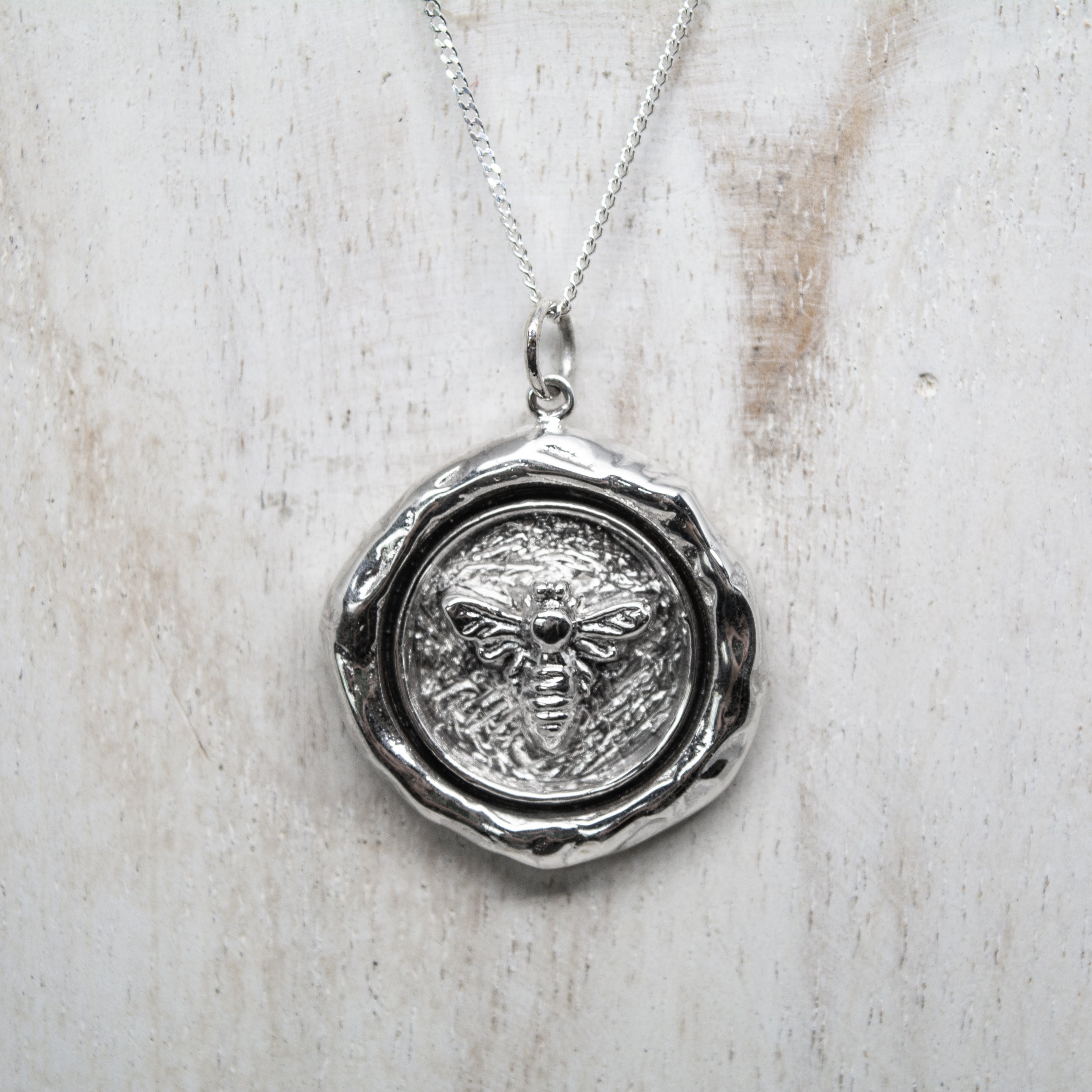 The Bee: Community, family, hard work, and the source of life.
People always seem to be attracted to Bees as talismans. When reading about their symbolism I discovered why this is...
Every aspect of the Bees life can represent some aspect of our lives.
"One honey bee symbolism relates too fertility and sexuality because of pollination. The ancient Druids and legends saw the bee as a symbol of the sun (the Goddess), community, and celebration. From its appearance to its nature of work, every aspect of the bee's life has a certain meaning."
.Sterling Silver .925 . Comes with a 20" sterling silver chain.
Recently Viewed