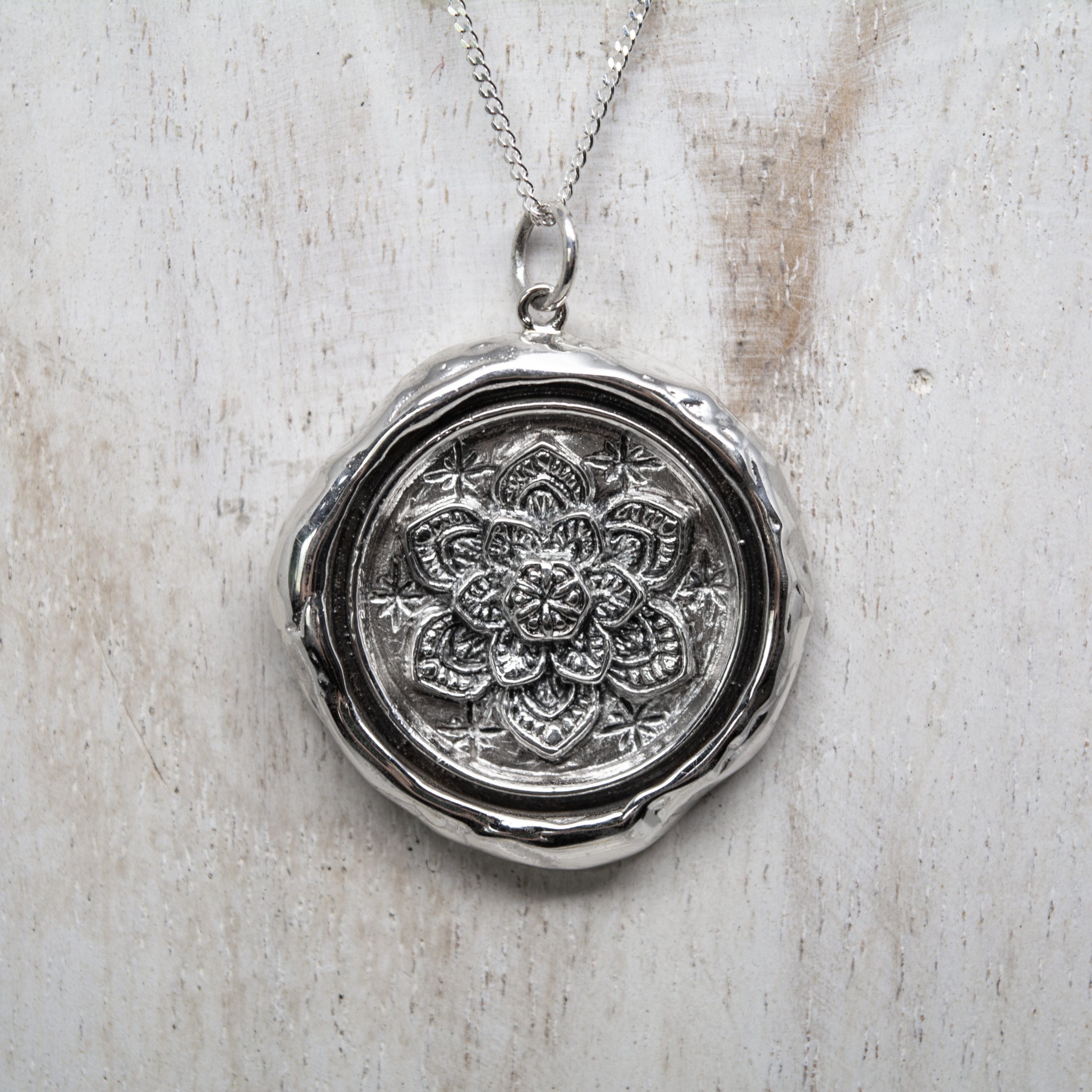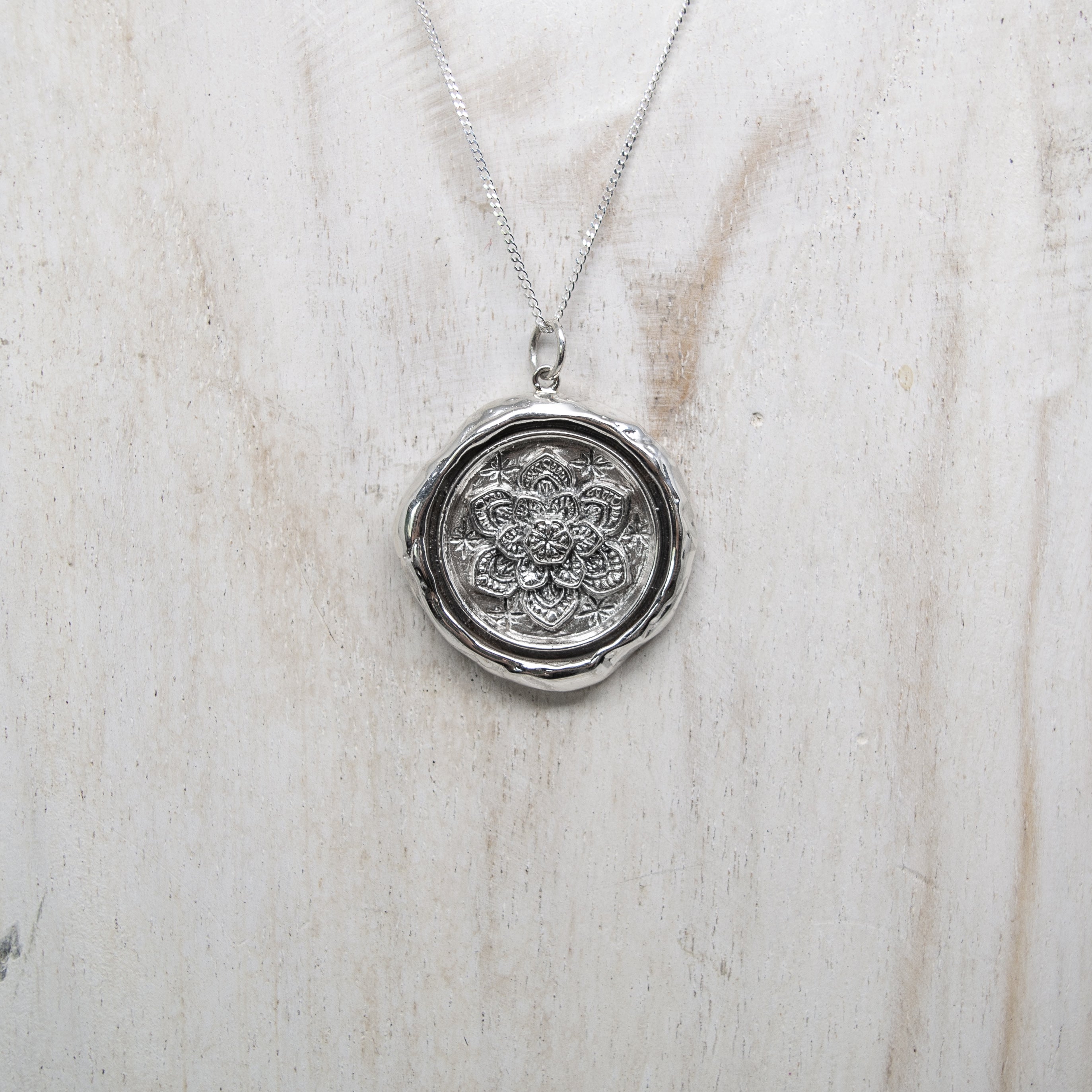 The Mandala : Trust in the magic of the Universe.
When creating this piece I was at a rough part of my creative journey, I sat down to create and felt stuck...so I just started drawing without any expectations. I ended up drawing a Mandala without really know thats what I was doing. This was the first piece of my new collection and it helped me unlock my creative juices again. Learning to trust the journey has never been an easy feat, especially when we are stuck or wallowing in self doubt. Thats what this talismans intention became. Trust. Trust in your journey and in the magic of the universe. Everything works out in the end and the way its suppose too.
"The meaning of the word mandala in Sanskrit is circle. Mandala is a spiritual and ritual symbol in Hinduism and Buddhism, representing the universe. The circular designs symbolizes the idea that life is never ending and everything is connected. The mandala also represents spiritual journey within the individual viewer."
.Sterling Silver .925 . Comes with a 20" sterling silver chain.
Recently Viewed