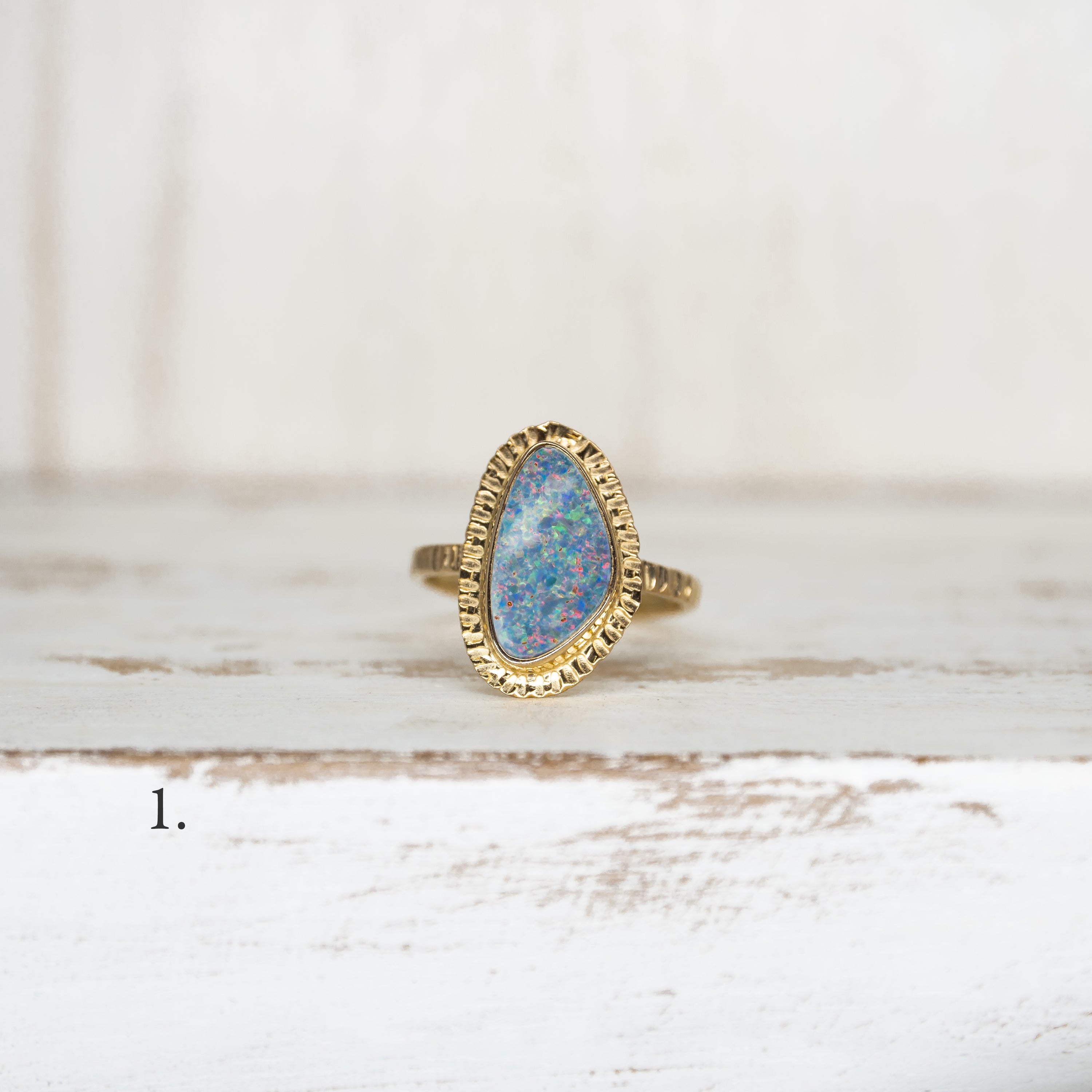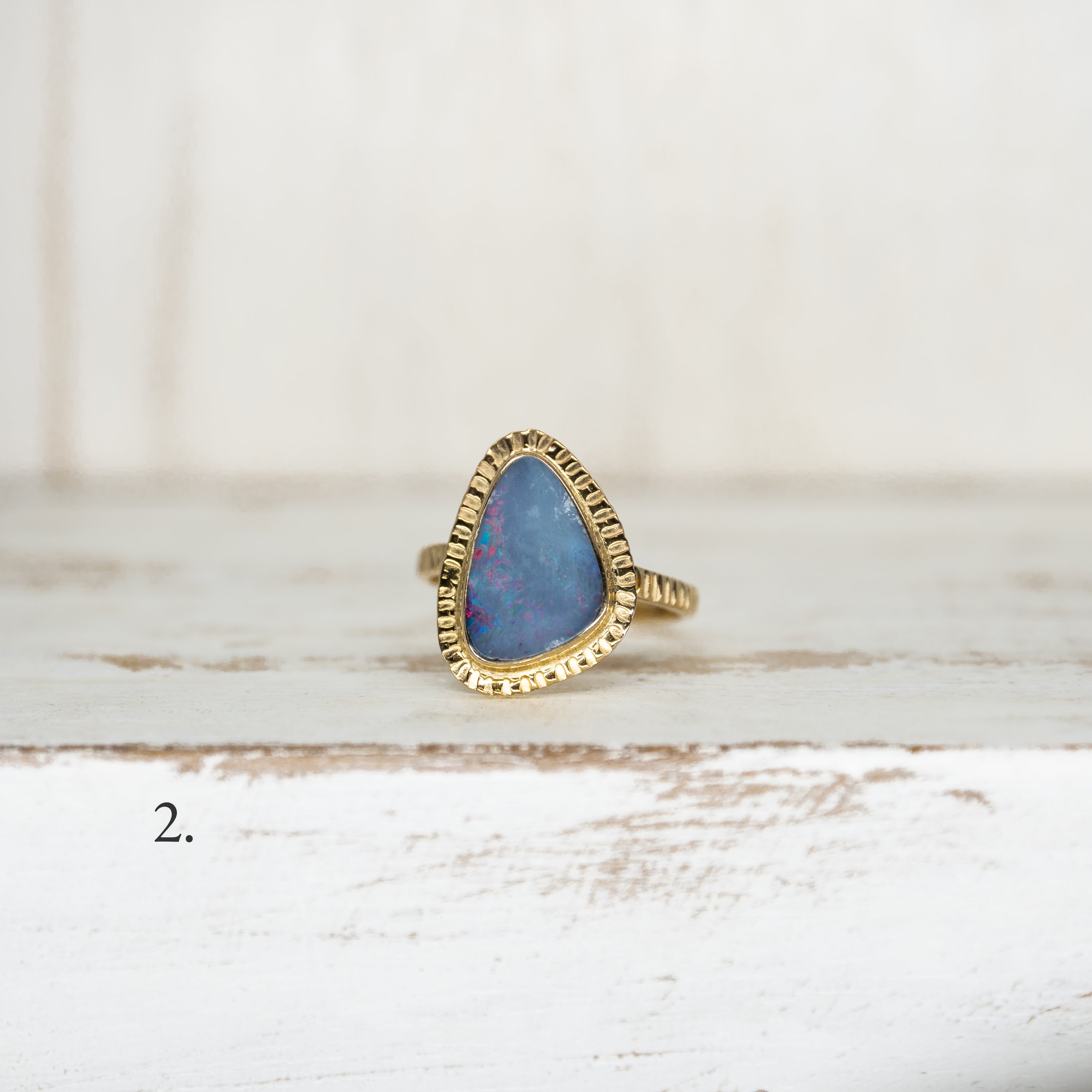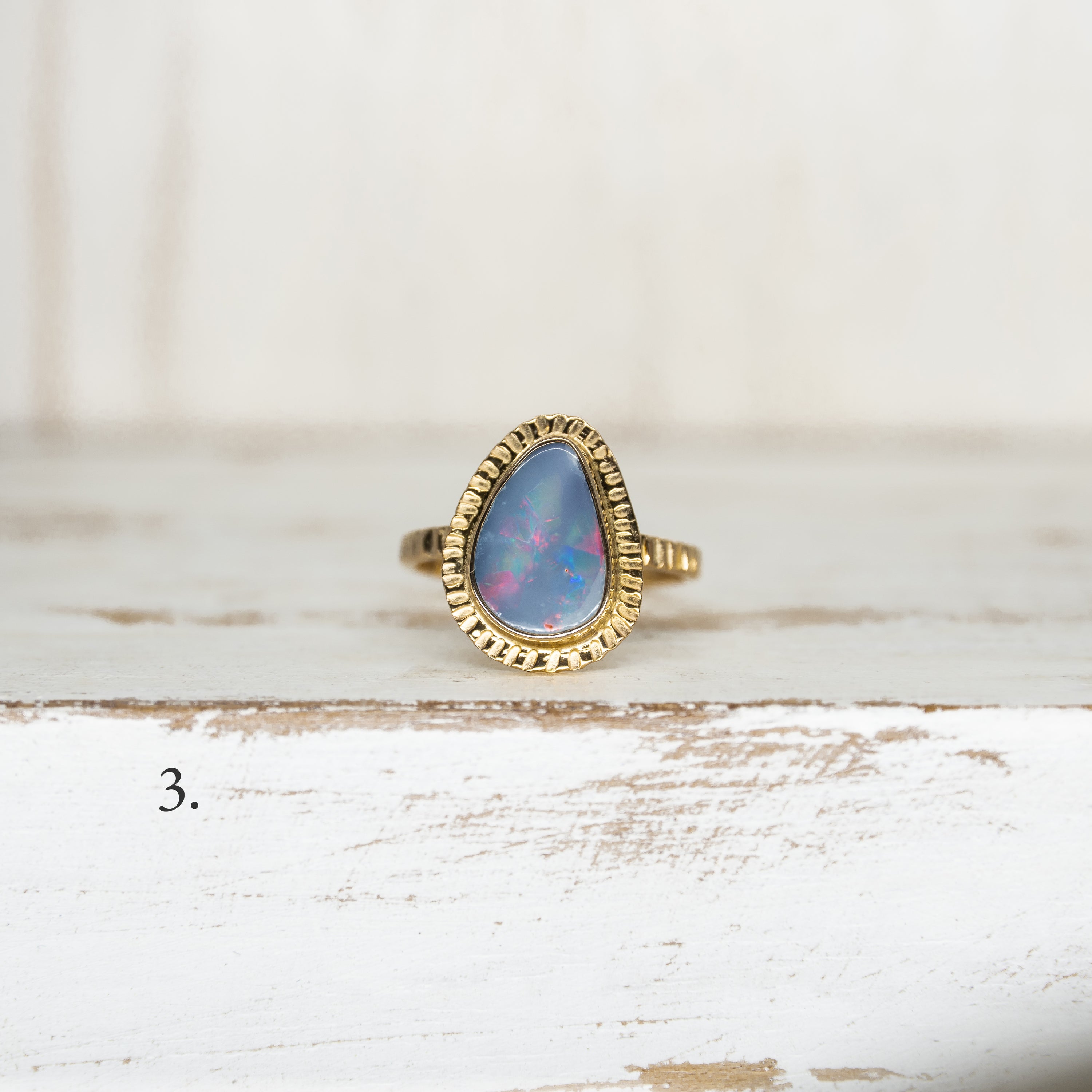 OPAL RING GOLD - Size 7.5
$130.00
Regular price
$180.00
*EACH PICTURE IS A DIFFERENT RING. ALL SIZE 7.5. Select ring with the corresponding number in drop down menu.
Australian Opals.
These rings are very special. Each ring is handmade, and not a single ring is the same. Truly one of a kind as every stone is so beautifully special and unique.
They are sterling silver base with the thickest gold plating possible.
OPALS
Opal is formed from a solution of silicon dioxide and water. As water runs down through the earth, it picks up silica from sandstone, and carries this silica-rich solution into cracks and voids , caused by natural faults or decomposing fossils. As the water evaporates, it leaves behind a silica deposit.
The most famous opal mining towns are Coober Pedy and Andamooka in South Australia. 
☽ Opal encourages both freedom and independence. Opal enhances cosmic consciousness and induces psychic and mystical visions. It stimulates originality and creativity. Helps to release anger and claim self worth, aiding in accessing and expressing one's true self.
Recently Viewed