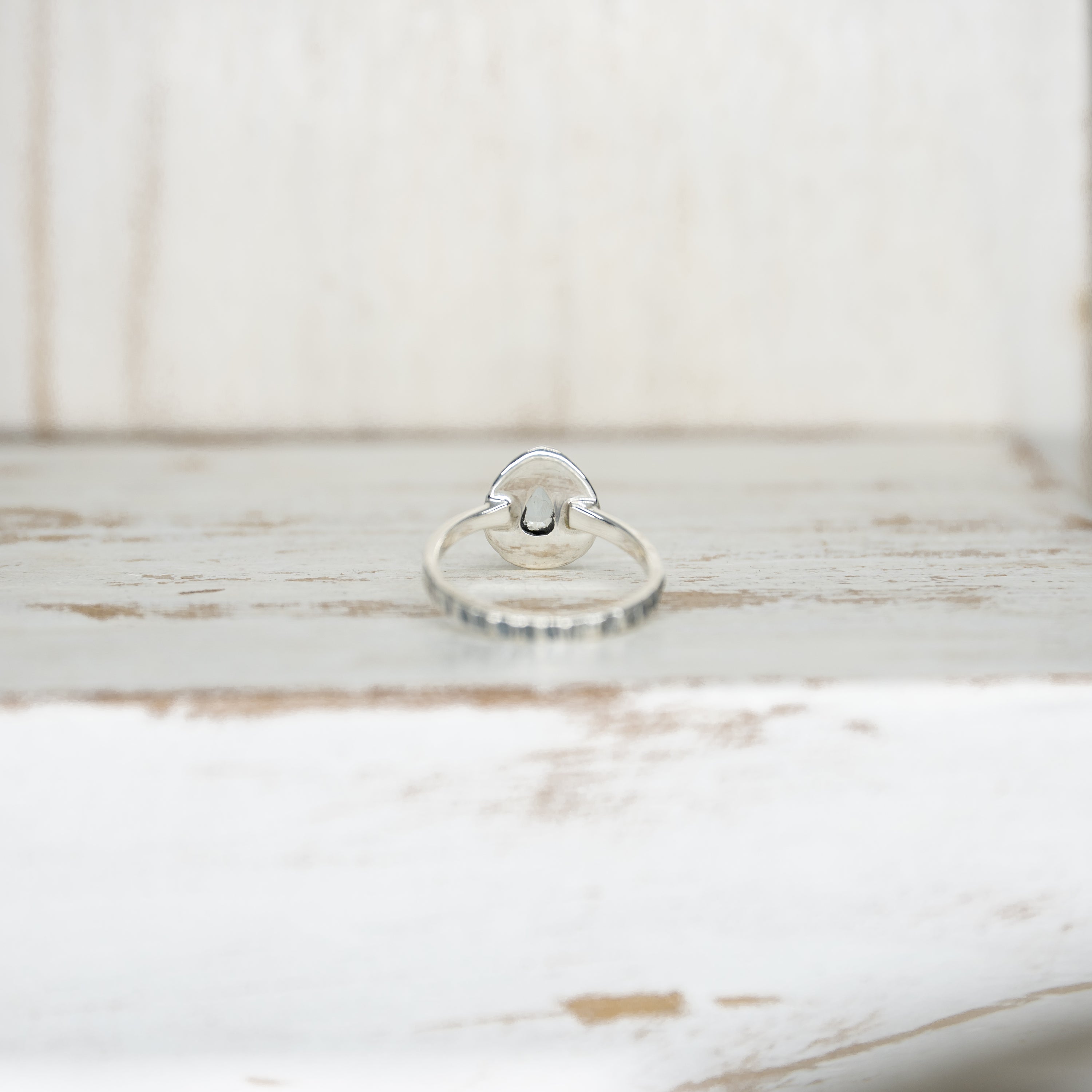 SELENA AQUAMARINE RING - SILVER
These crystals are the most subtlety beautiful crystals out there. The clear perfectly cut crystal has this lovely pale blue tinge to them. Such a rare powerful crystal to wear. It's clarity brings through so much light and glamour.

☽ Aquamarine is a stone of courage. Its calming energies reduce stress and quiet the mind. It is calming, soothing, and cleansing, and inspires truth, trust and letting go. In ancient lore, Aquamarine was believed to be the treasure of mermaids, and was used by sailors as a talisman of good luck, fearlessness and protection. It was also considered a stone of eternal youth and happiness.
.Sterling Silver
Recently Viewed