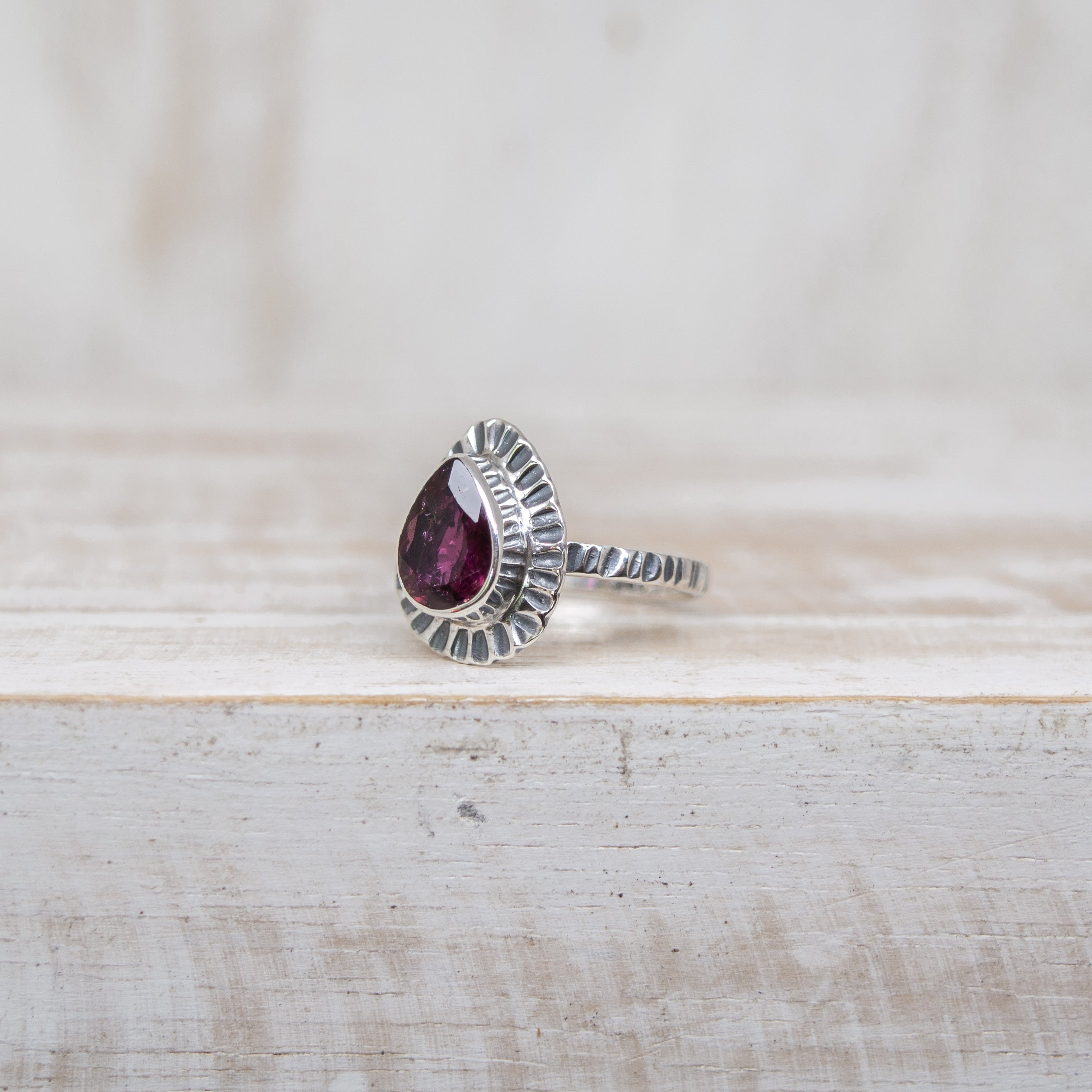 SELENA DARK PINK TOURMALINE RING - SILVER
The classic Selena Ring with a brand new powerful crystal.
The Tourmaline!
Tourmaline is my favourite crystal. It holds the most magic to me. So I introduce you to the Selena, in the tourmaline rainbow.
☽ Pink Tourmaline is for all matters of the heart! It's main task it to nurture the emotional body. This stone is useful when you need a dose of unconditional love, which starts with first loving yourself unconditionally. It comforts when you are emotionally vulnerable while also being a powerful protector.
*Please note that due to the natural nature of these crystals, the crystals will differ slightly in colour.
.Sterling Silver
Recently Viewed