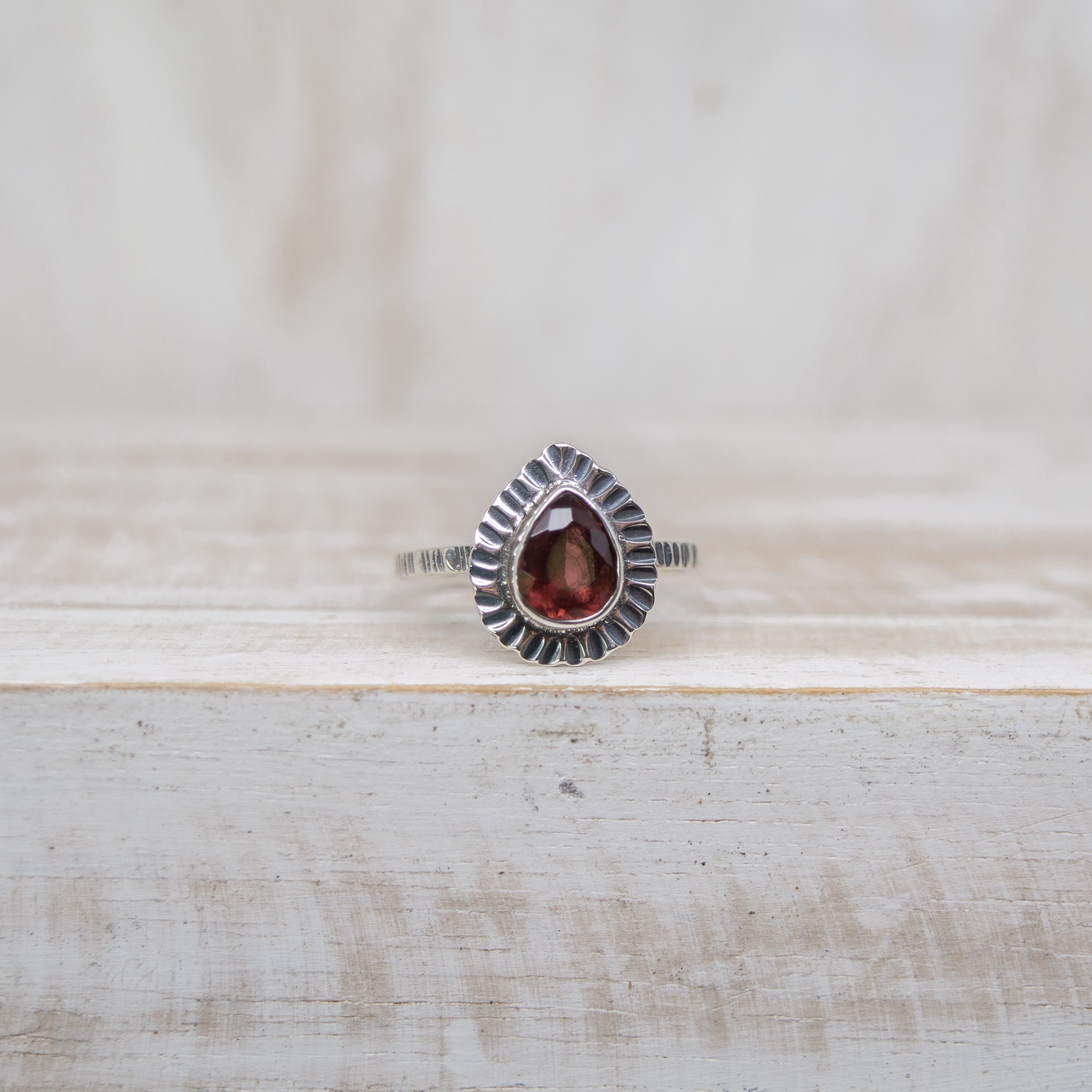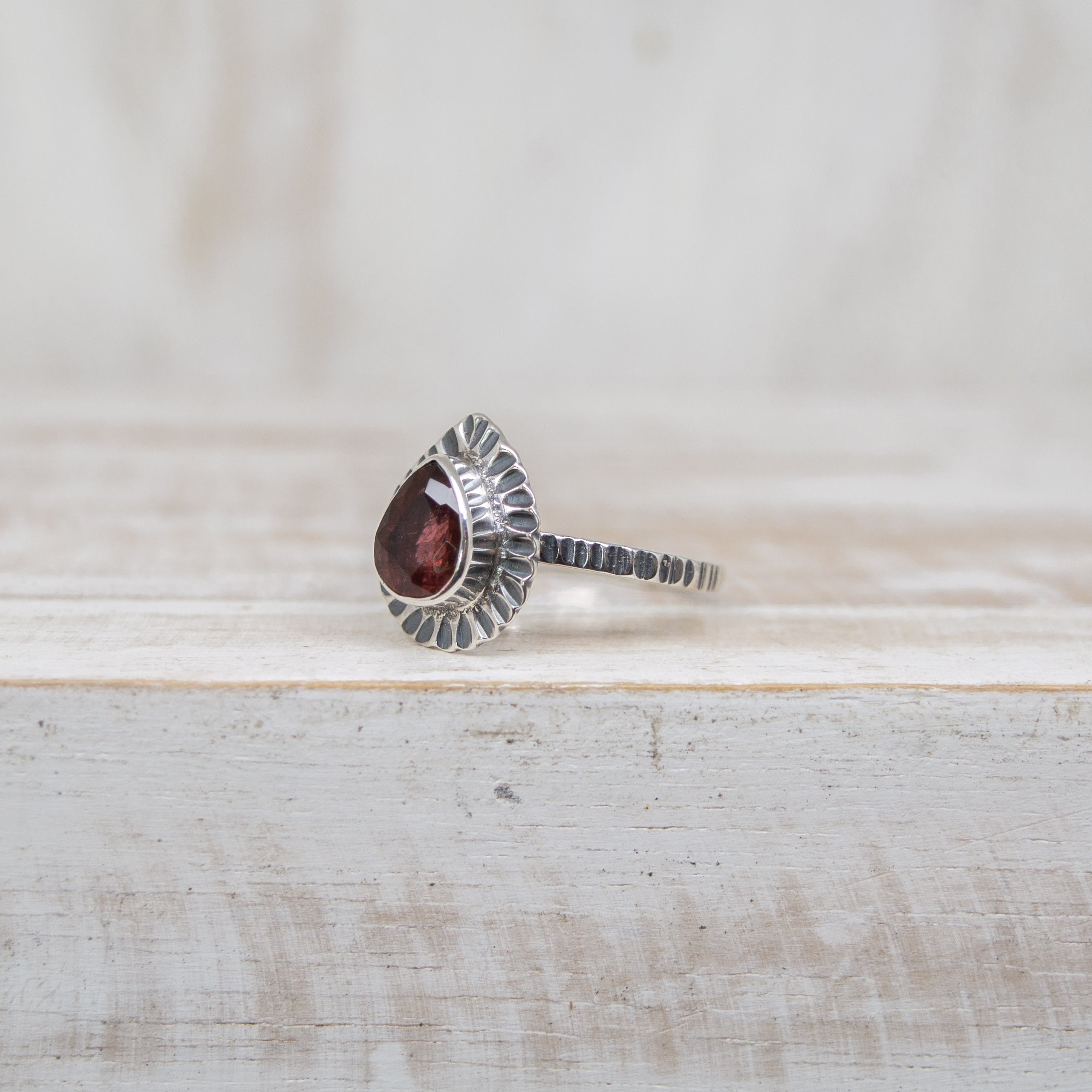 SELENA DEEP RED TOURMALINE RING - SILVER
The classic Selena Ring with a brand new powerful crystal...
The Tourmaline!

Tourmaline is my favourite crystal. It holds the most magic to me. So I introduce you to the Selena, in the tourmaline rainbow.
☽ Red Tourmaline is beneficial for sexuality. Red tourmaline helps to link your heart to the world, so that you can receive love and support from others and from Spirit. It teaches you the power of Love to overcome fear, as it strengthens the heart chakra and your connection to the physical realm through its stimulation of the base chakra.
*Please note that due to the natural nature of these crystals, the crystals will differ slightly in colour.
**ONLY ONE DEEP RED SILVER
.Sterling Silver

Recently Viewed