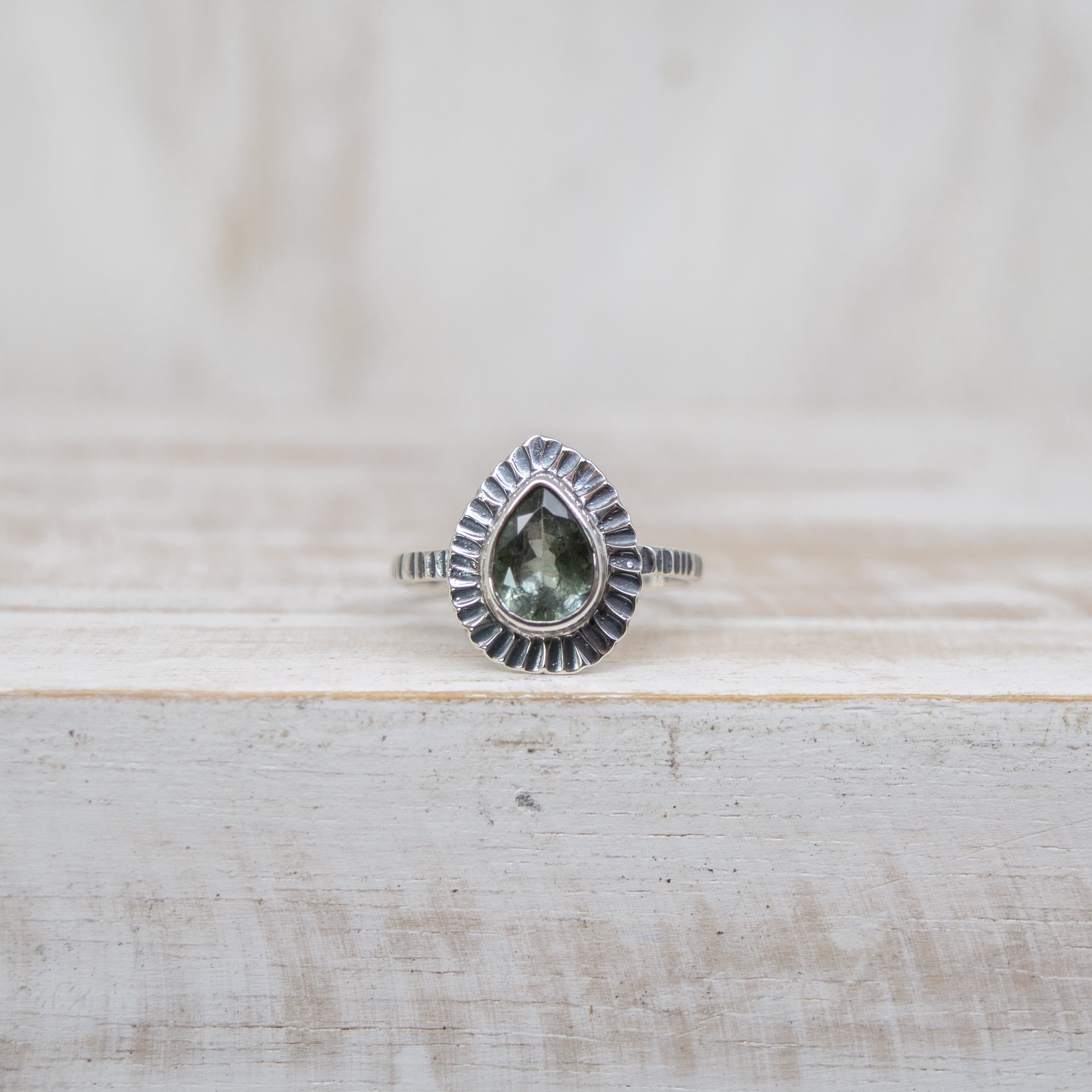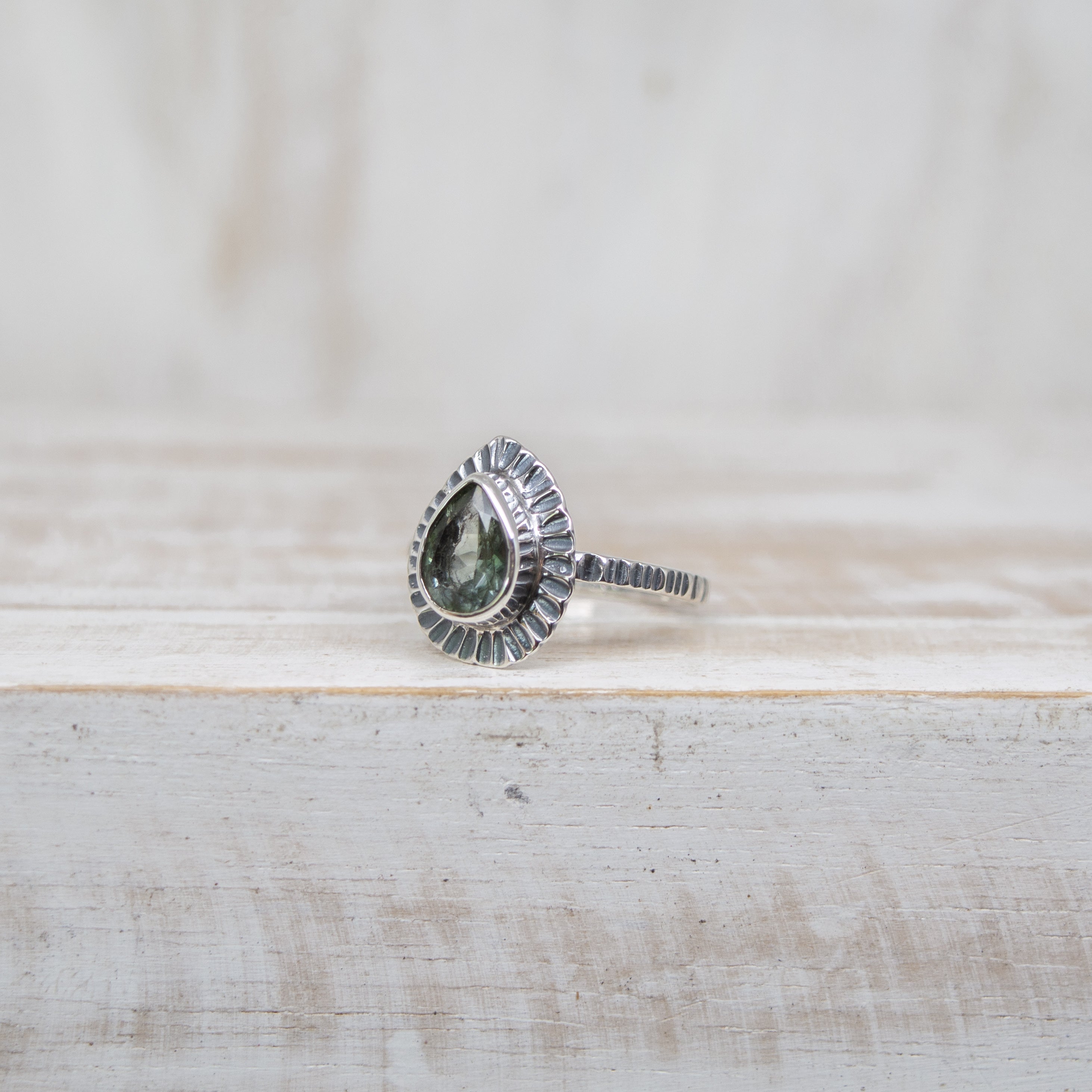 SELENA LIGHT GREEN TOURMALINE RING - SILVER
The classic Selena Ring with a brand new powerful crystal.
The Tourmaline!
Tourmaline is my favourite crystal. It holds the most magic to me. So I introduce you to the Selena, in the tourmaline rainbow.
☽ Green Tourmaline has a lovely vibration that stimulates happiness and joy for life! It's metaphysical properties strongly promote compassion, particularly towards yourself. This delightful green crystal is an earth energy stone that will connect you to the earth and attune you to the vibration of Mother Gaia 
*Please note that due to the natural nature of these crystals, the crystals will differ slightly in colour.
** ONLY ONE LIGHT GREEN SILVER AVAILABLE
.Sterling Silver
Recently Viewed