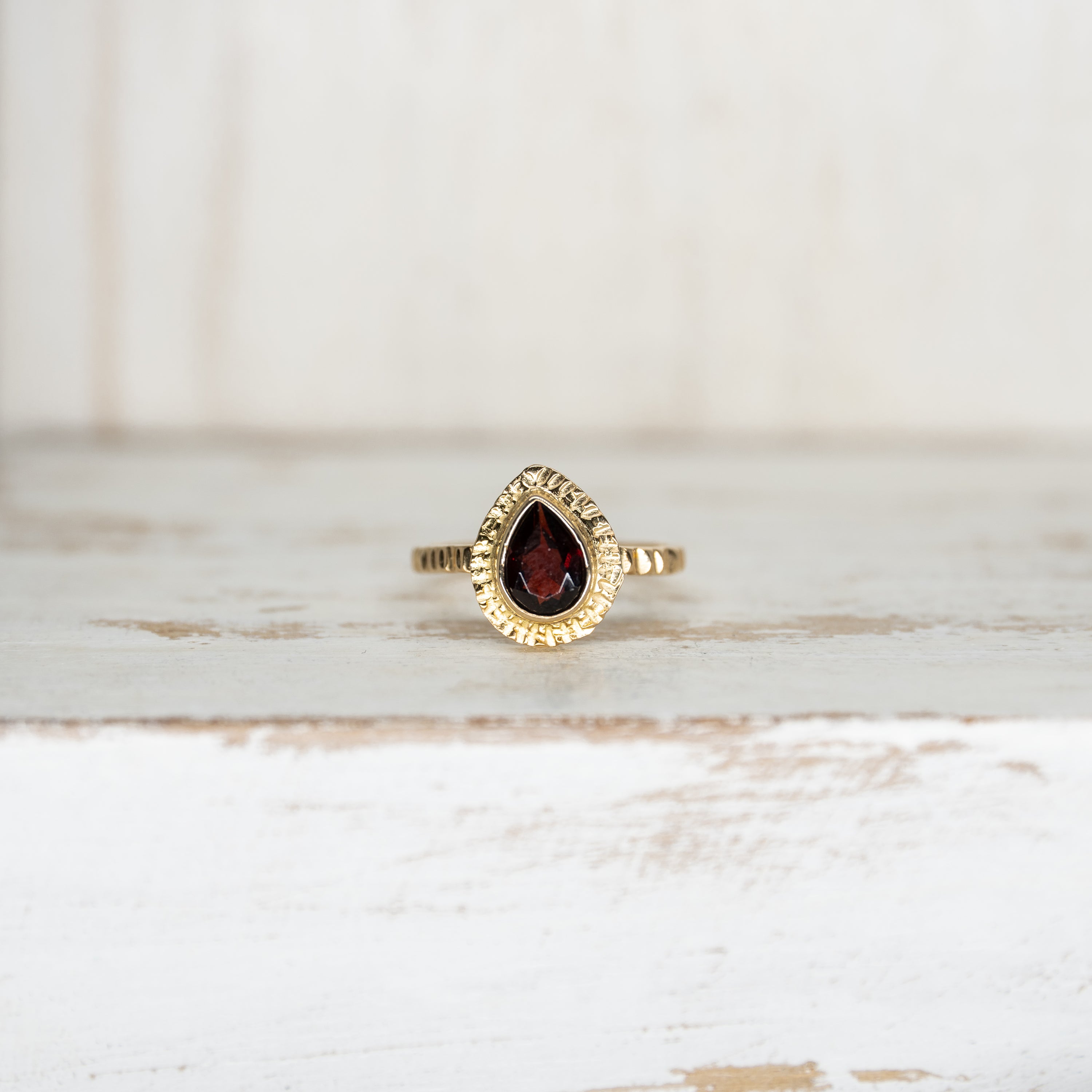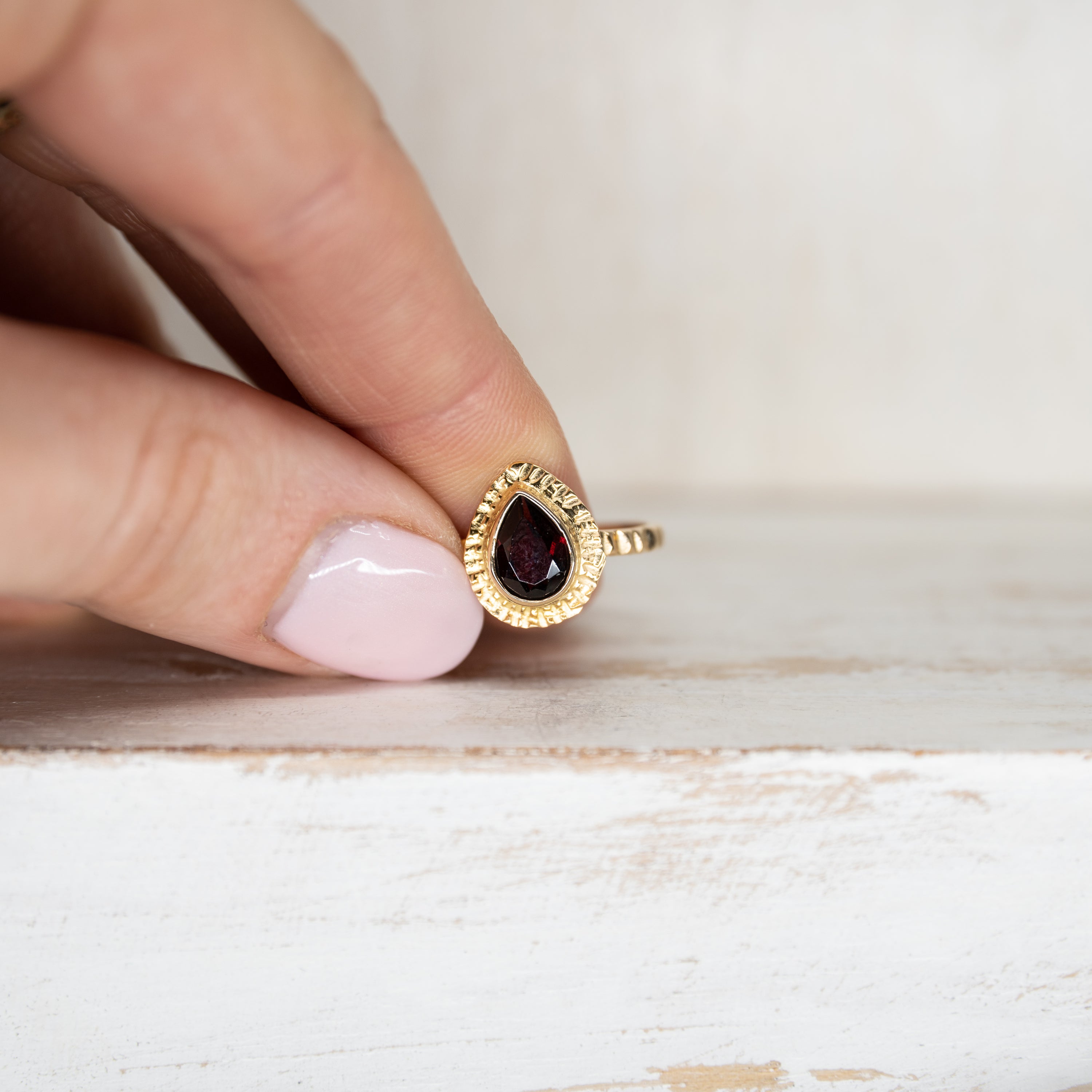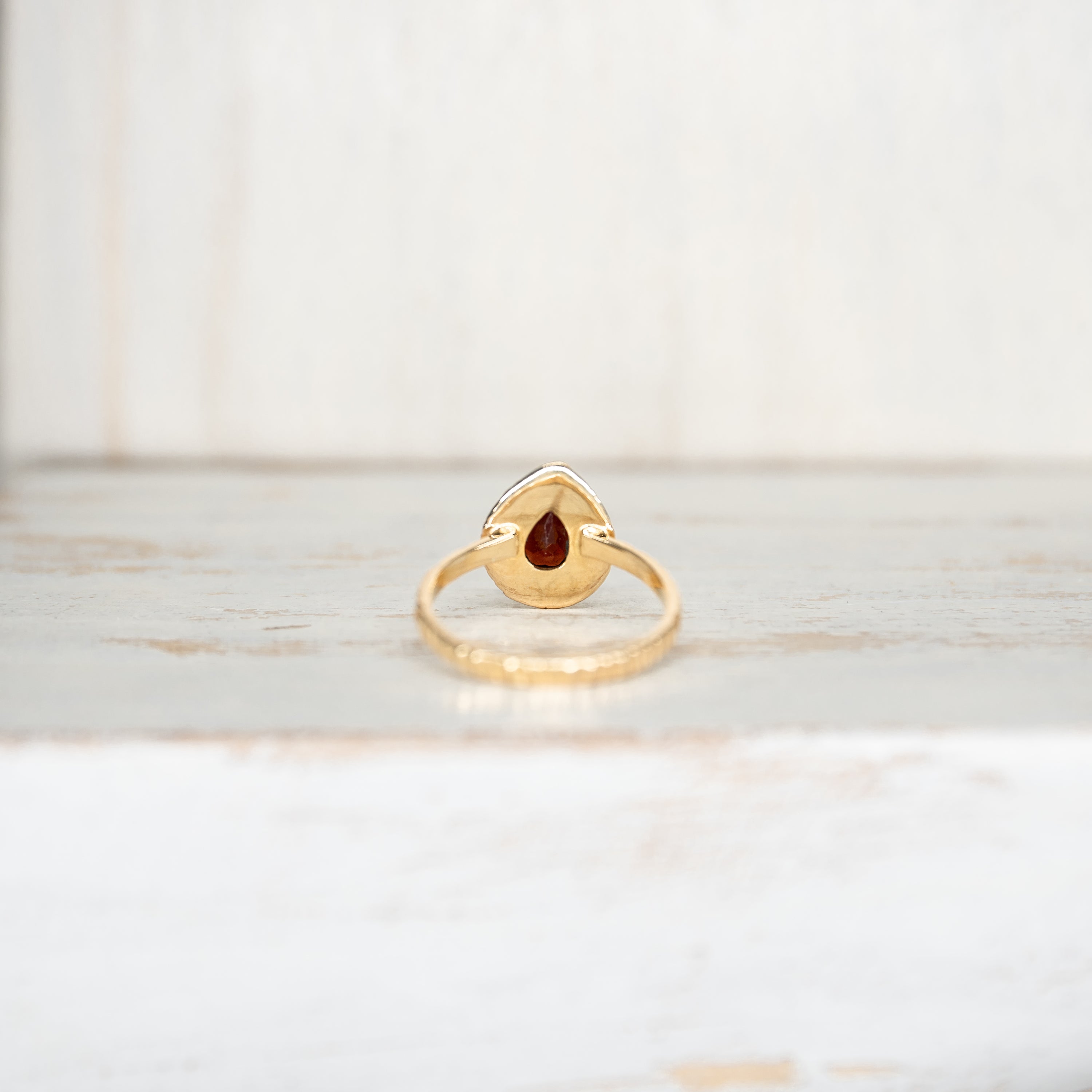 SELENA GARNET RING - GOLD
Garnets so deep and rich in colour they almost look black till they're in light and the more beautiful red shows through.
Garnets are the birth stone of the January babies.
☽ A stone of commitment, Red Garnet represents love. It revitalizes feelings and enhances sexuality, bringing warmth, devotion, understanding, trust, sincerity and honesty to a relationship. Red Garnet controls anger, especially toward the self.
.Sterling silver base with gold plating
Recently Viewed