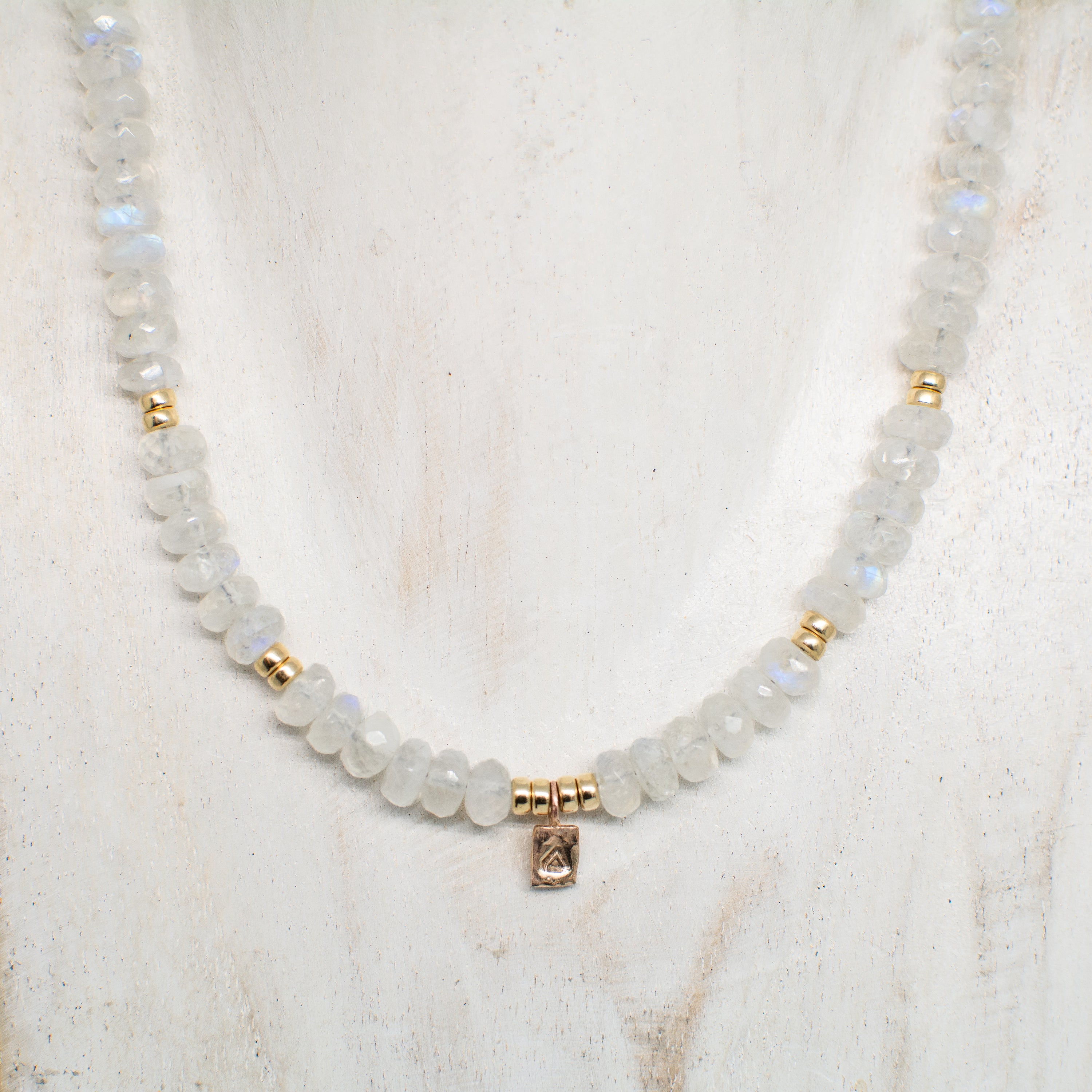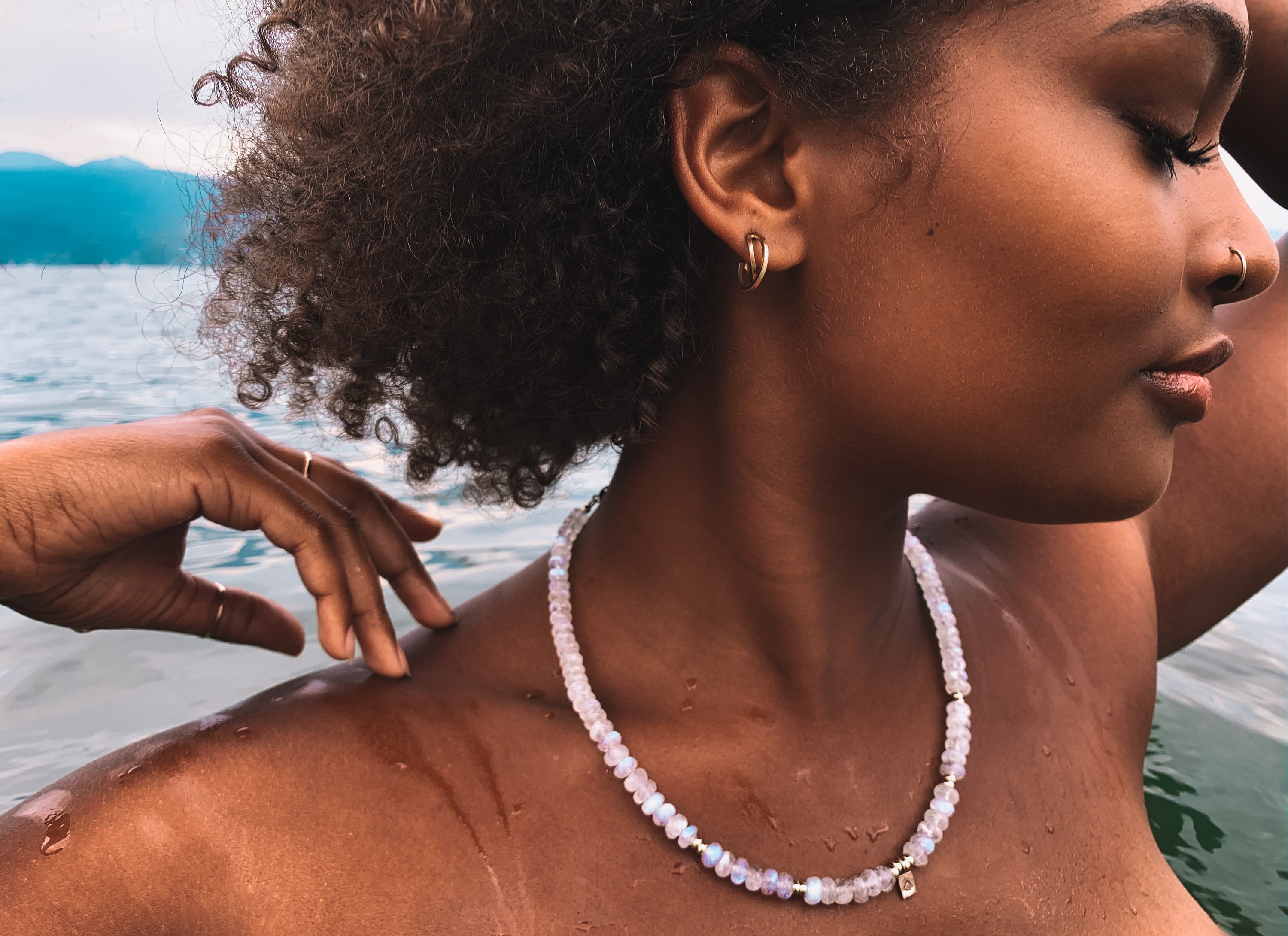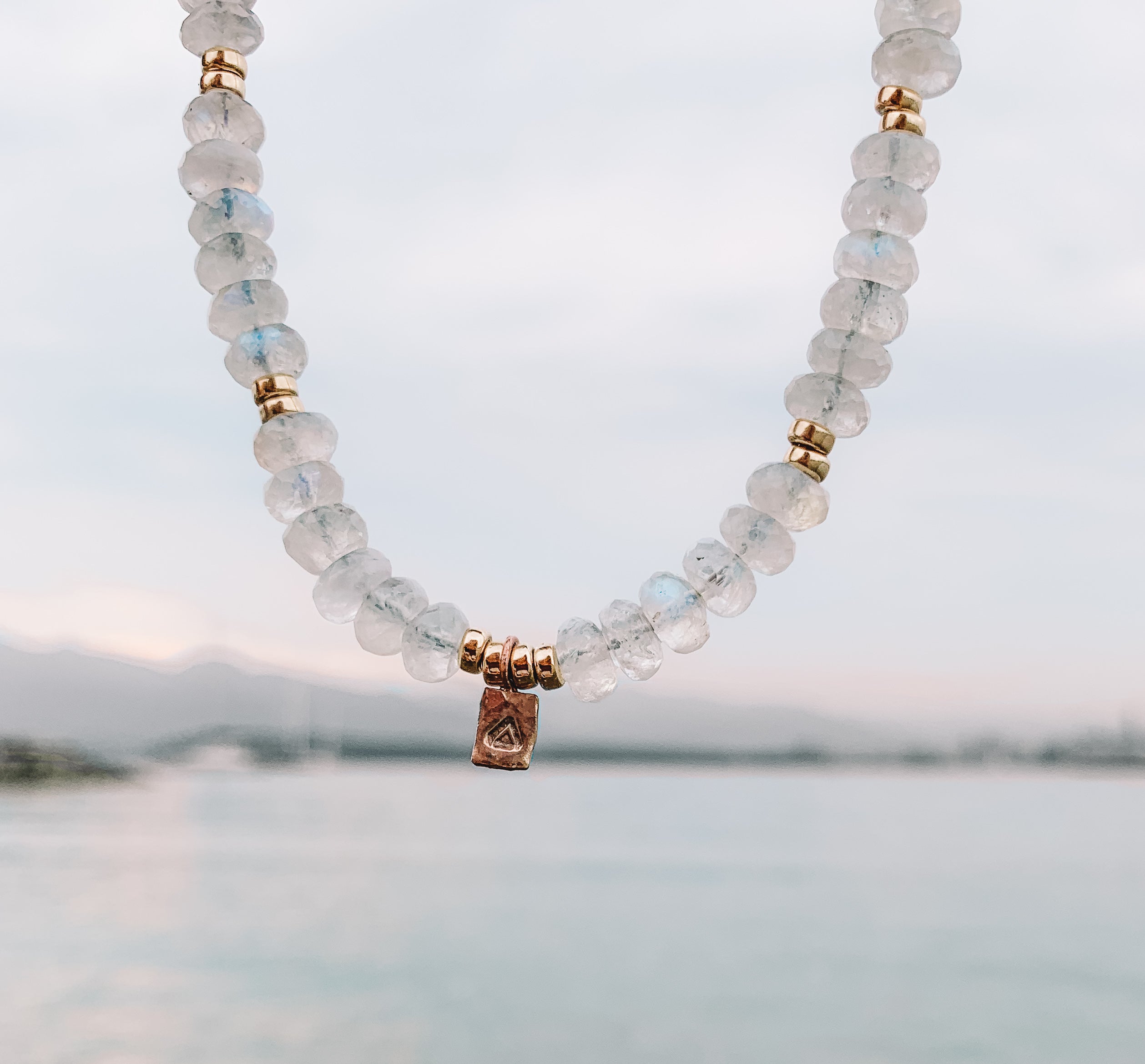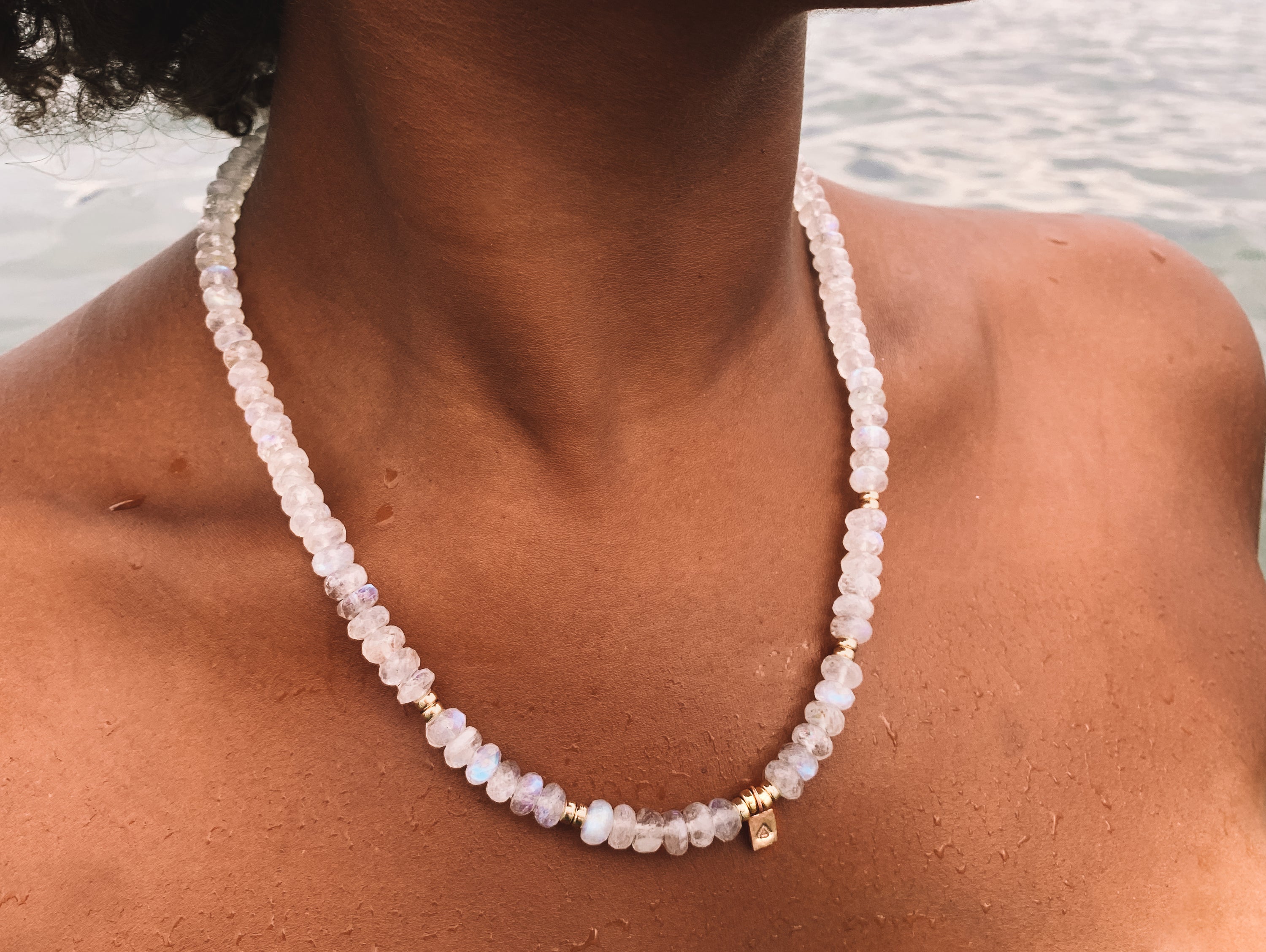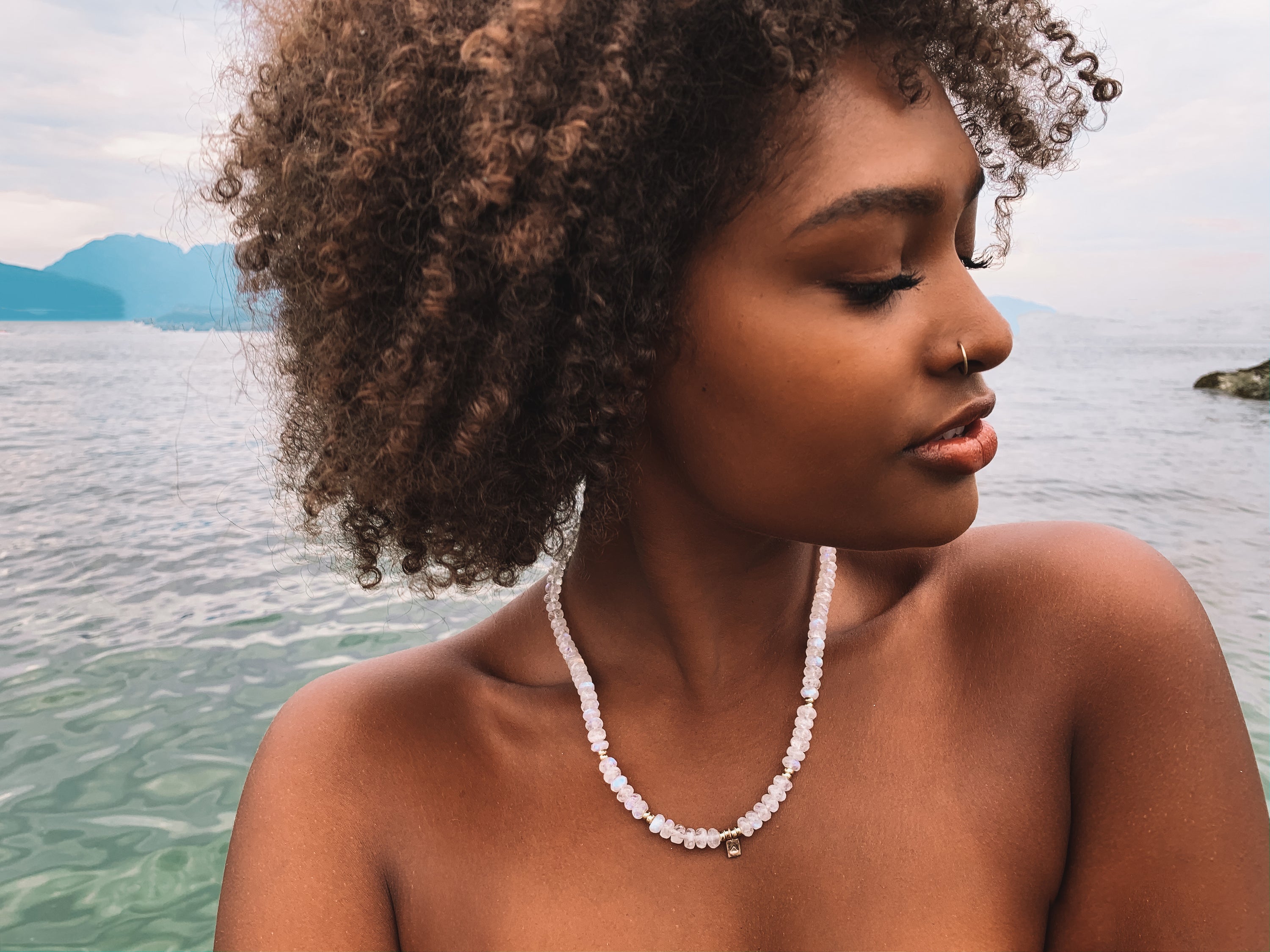 MINI STORY TIME: I found these AAA quality, rainbow Moonstone crystals at a gem show a few years ago. I bought a couple strands cause I couldn't help myself...THEY ARE STUNNING. And so so powerful. I didn't know how to use them as they're larger and so special...until now!
The rainbow and blue magic in these is crazy!! Photos once again don't do these beauties justice. 
MANIFESTATION!
☽ Moonstone brings hope, enhances feminine energies, sensitivity, intuition, and psychic abilities. It is also said to bring strong energies of abundance to one's life. Moonstone helps to calm and relieve stress. It also assists with communication with your higher self, divine and spiritual beings.
CHAKRA: Third Eye, Crown
16.5" long with a 3" extender. Perfect for layering.
AAA Quality Rainbow Moonstone
Recently Viewed