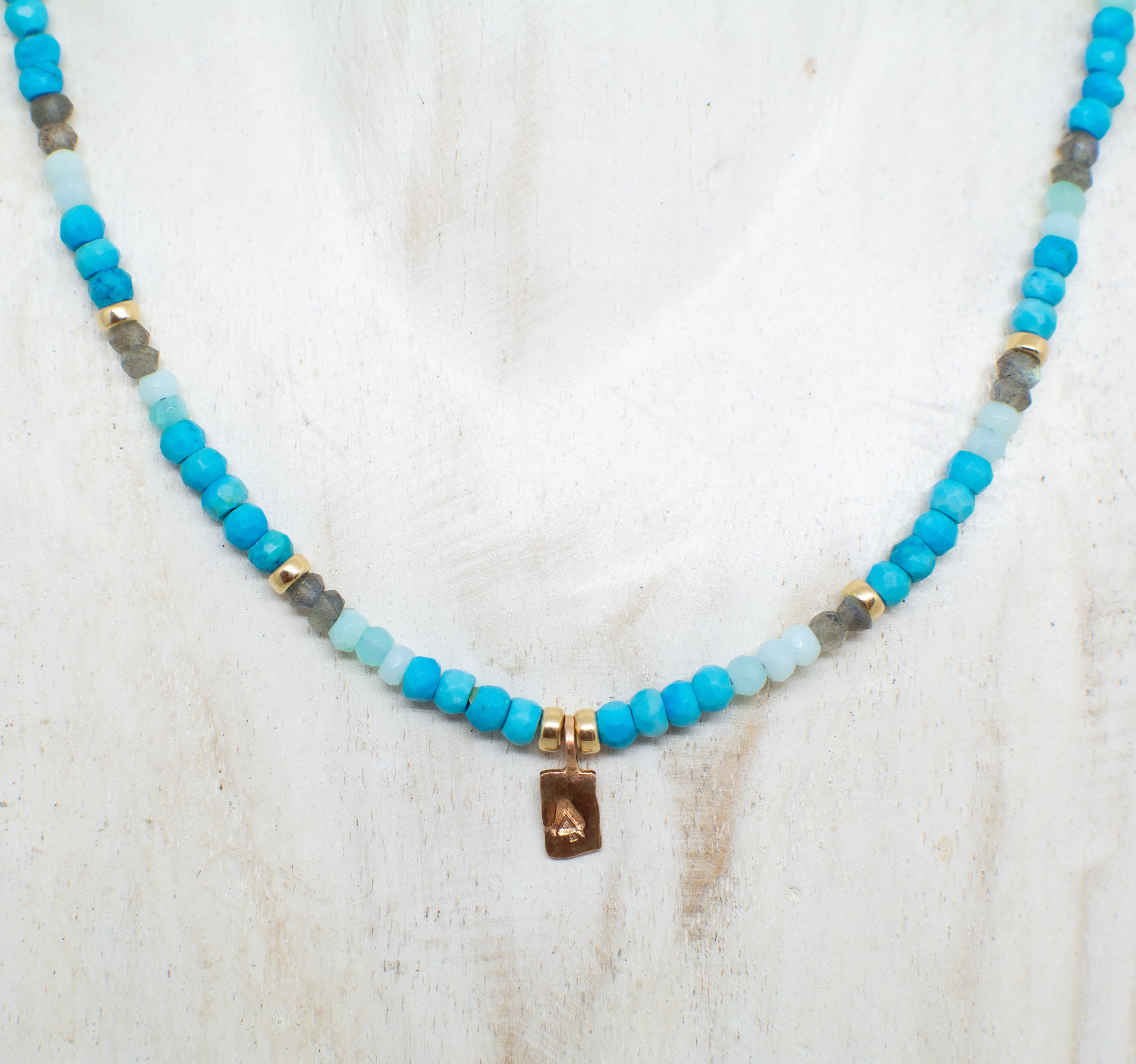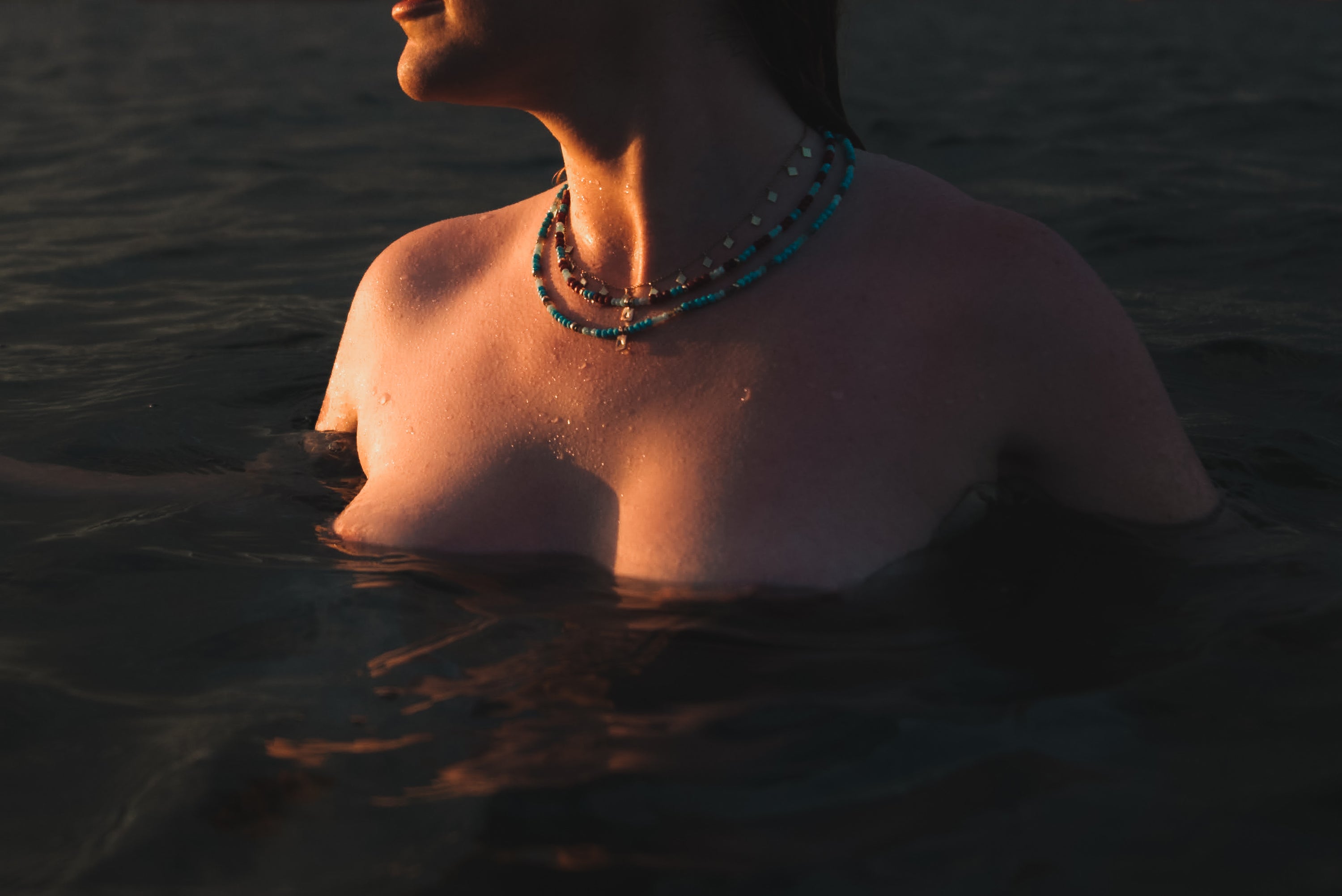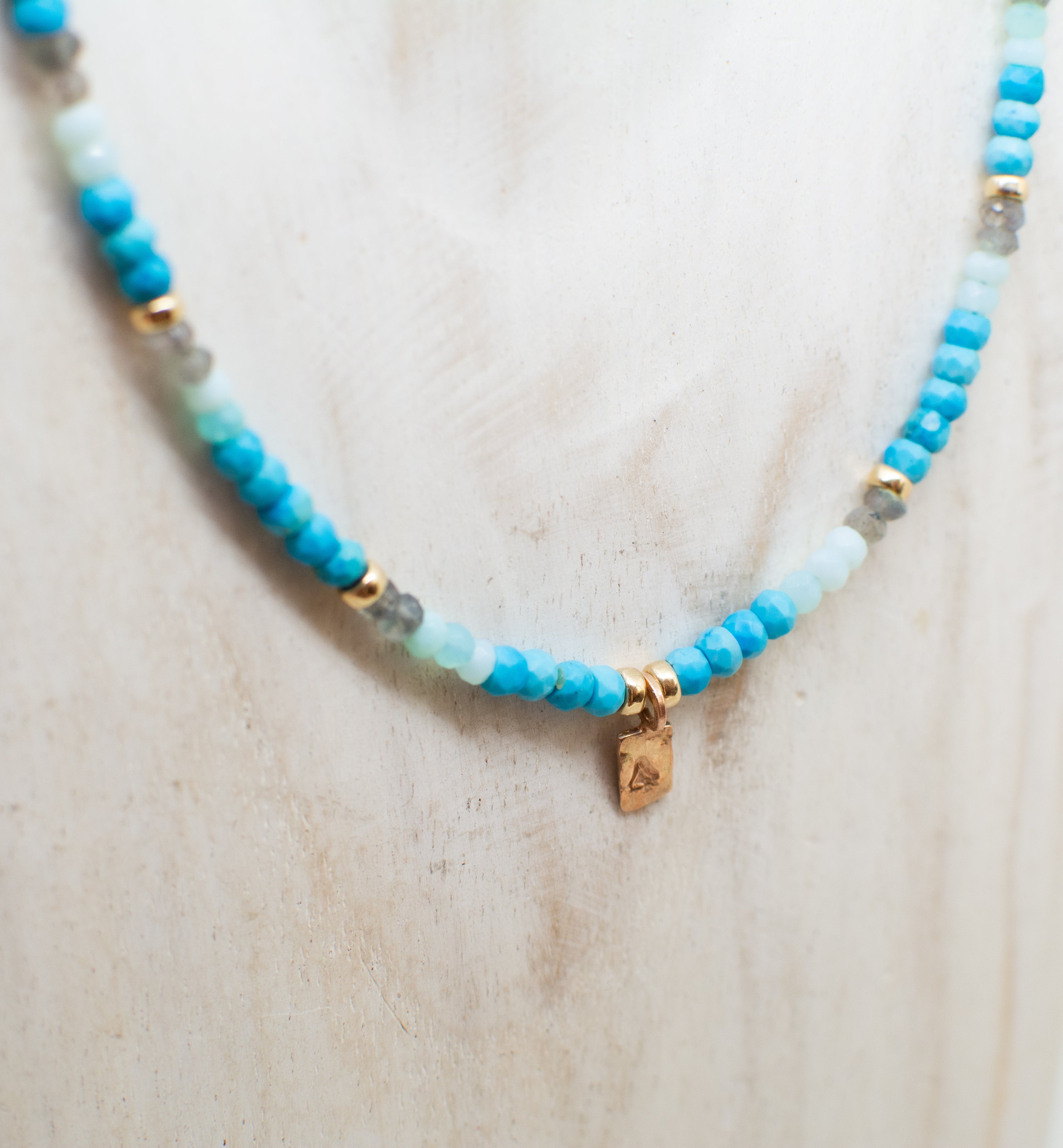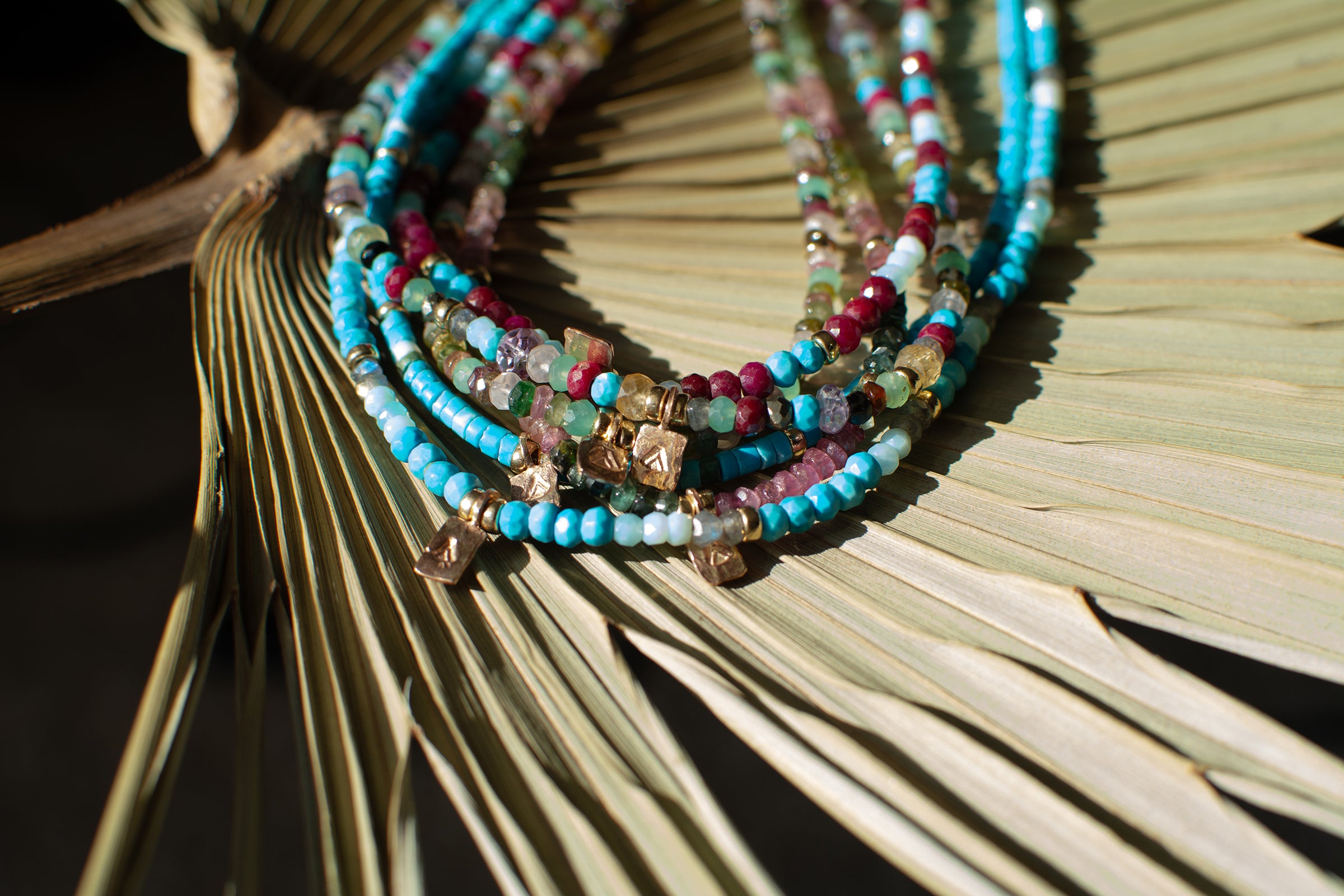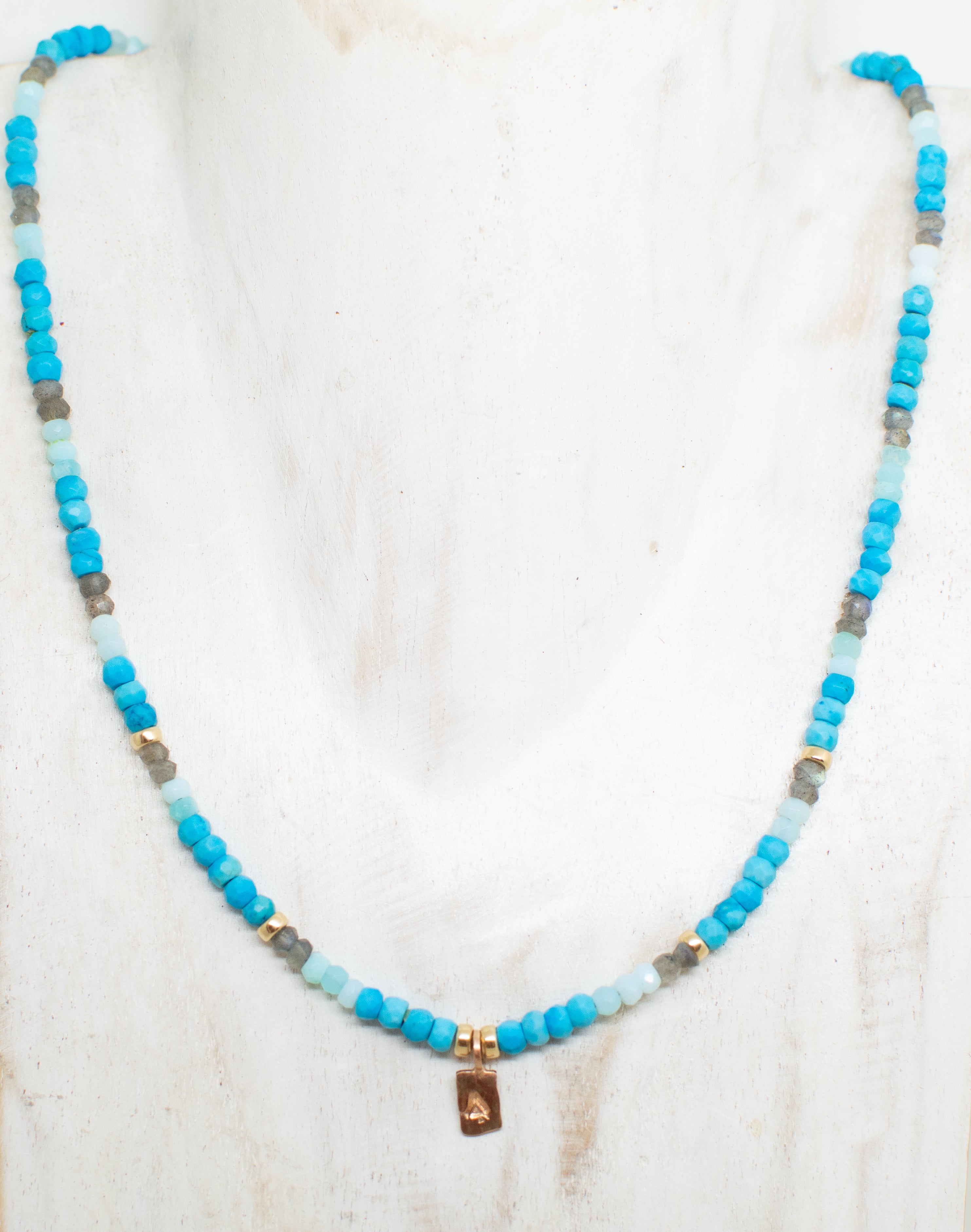 SIREN - MULTI BLUE NECKLACE
This one of a kind crystal necklace will make you feel like you're from another world. These necklaces took a lot of time and care to create. I let my intuition guide my hands.
Made with high grade/quality gemstones this necklace will shimmer under the sunlight and recharge in the moonlight!
Handmade gold-filled triangle pendant. 

19" long with a 3" extender. Perfect for layering. (Plain gold necklaces with this would look lovely!)
The most calming of the blues. See below!
Crystal List:
Turquoise 💎🧜🏻‍♀️
Opal
Labradorite
The pictures don't do it justice.**
Materials:
Gold-filled parts with real crystals sourced from all over the world.
Recently Viewed