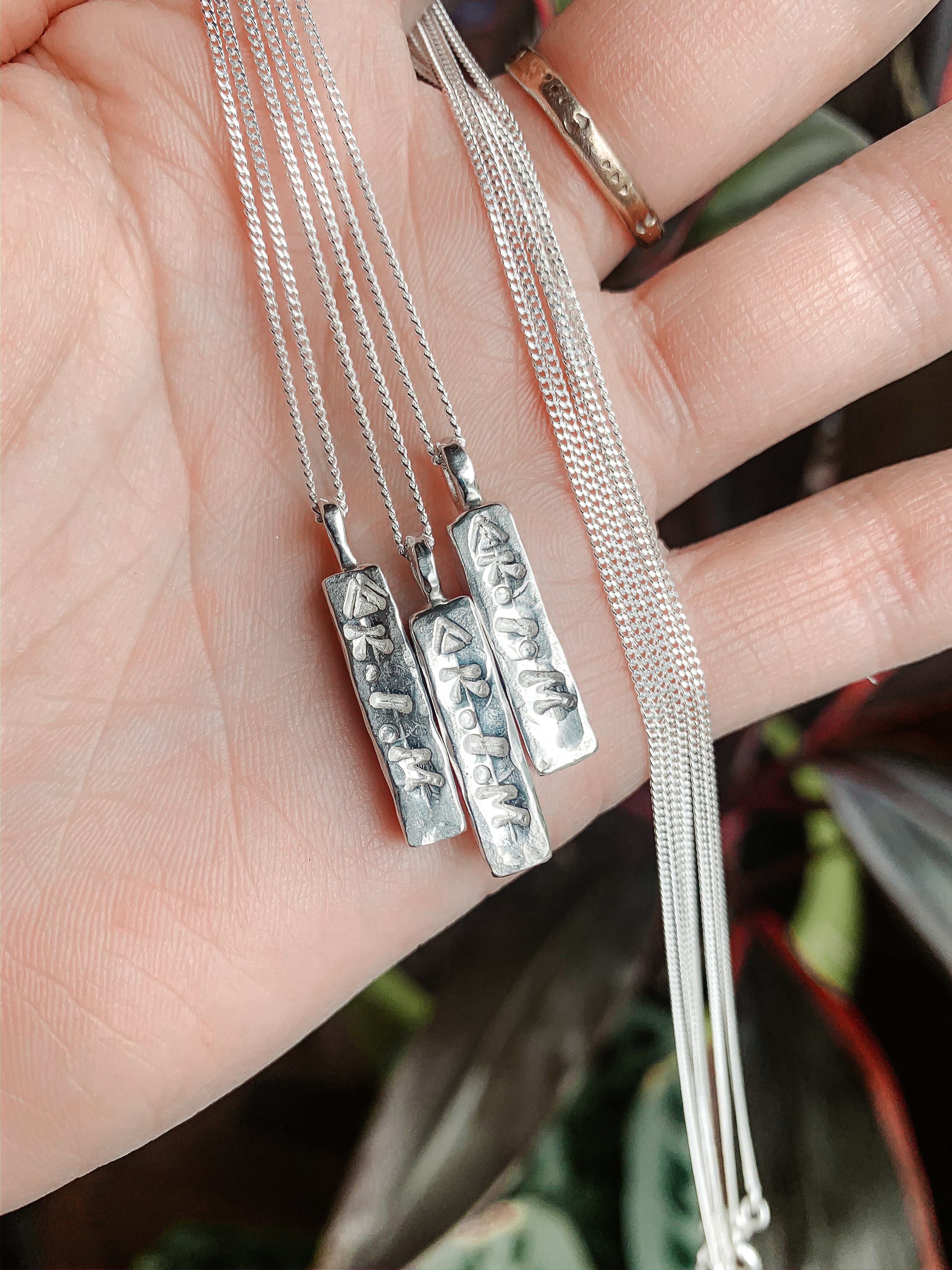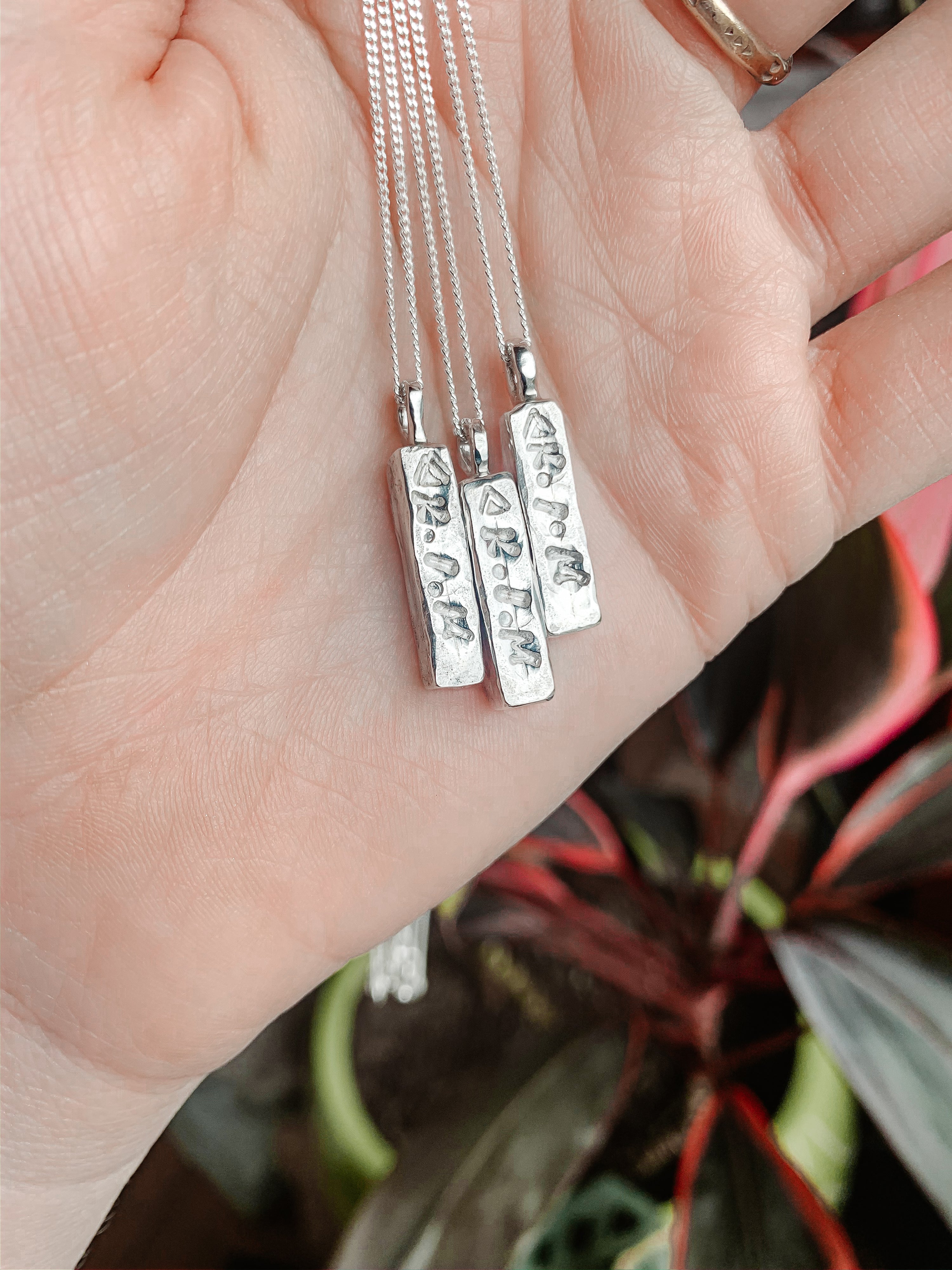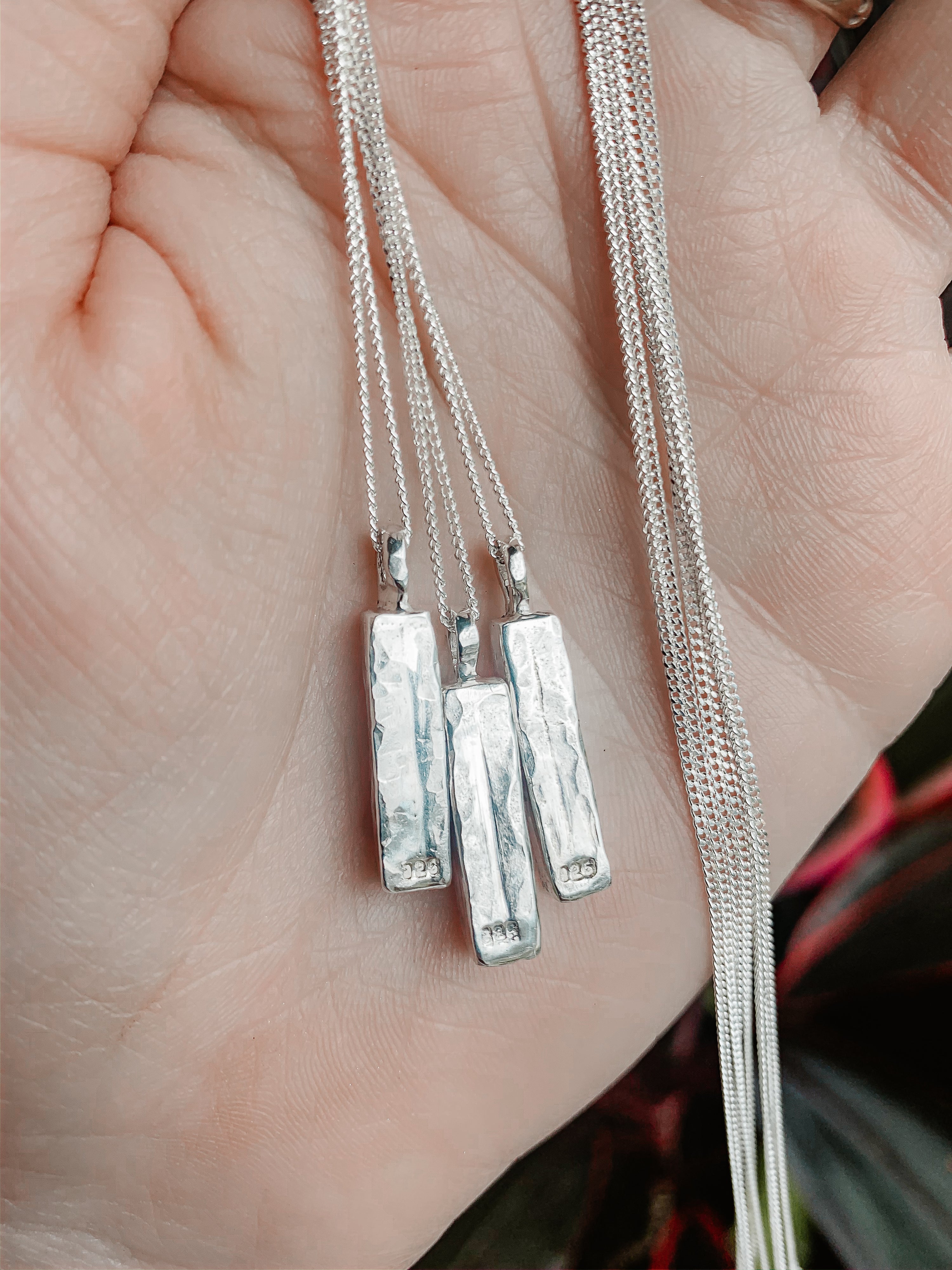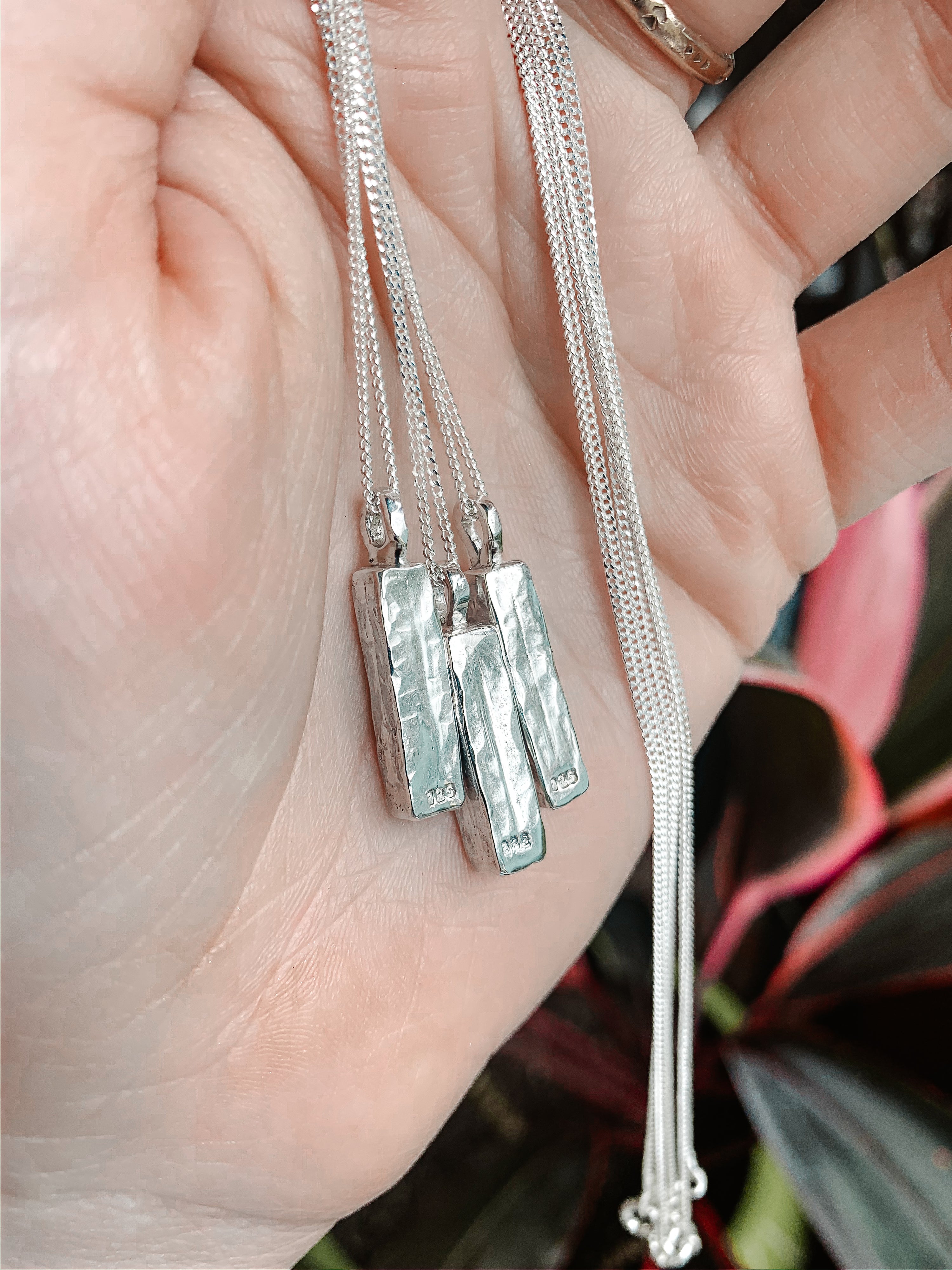 I now offer custom made cremation pendants.
They're small 1 1/2 inch long pendant bars that hang down and rest on the chest.
They were designed to be delicate enough to be worn everyday.
The inside is hollow. The ashes are placed inside and then the rectangles are melted shut.
The initials of the loved ones can be stamped into the side. Dates or nothing at all.
When you place your order, the email you use to checkout will be contacted and we can go over the details including the process of obtaining the ashes.
Pets of course can be done as well.
*PLEASE EMAIL DIRECTLY for 14k Gold options.
Recently Viewed