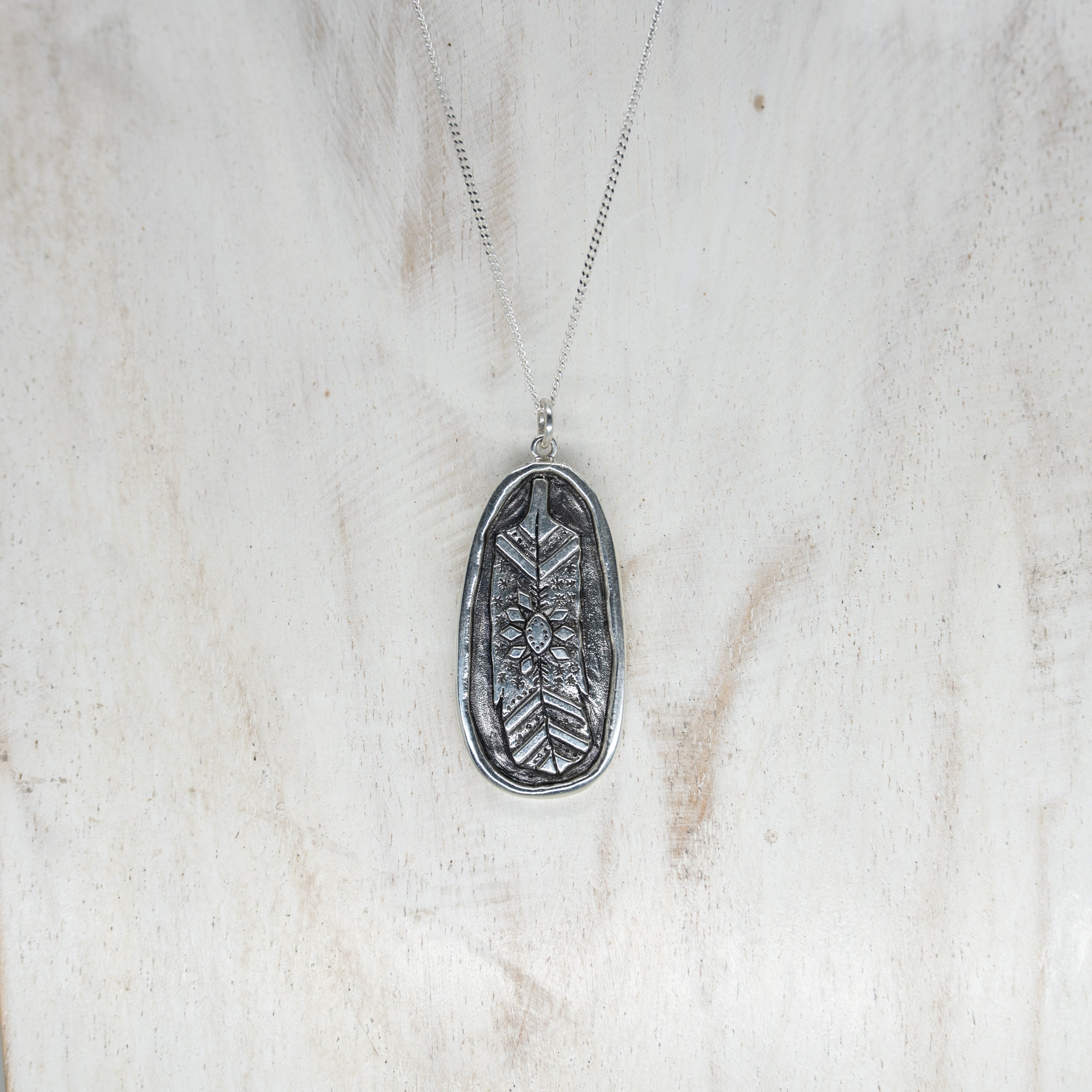 FEATHER PENDANT - SILVER
$120.00
Regular price
$160.00
This pendant with designed with the feather of the Eagle. 
With the ability to soar to heights other birds merely dream of, the Eagle is a powerful animal totem that offers lessons about looking closely at the most minute of details in order to see life from a broader perspective.
These pendants were created to be talismans for ones own journey. The imagery was designed with that in mind. Which one attracts you?
.Sterling Silver Pendant with 24" Sterling Silver Chain. Choose between a thin delicate chain or a heavier box chain
Recently Viewed