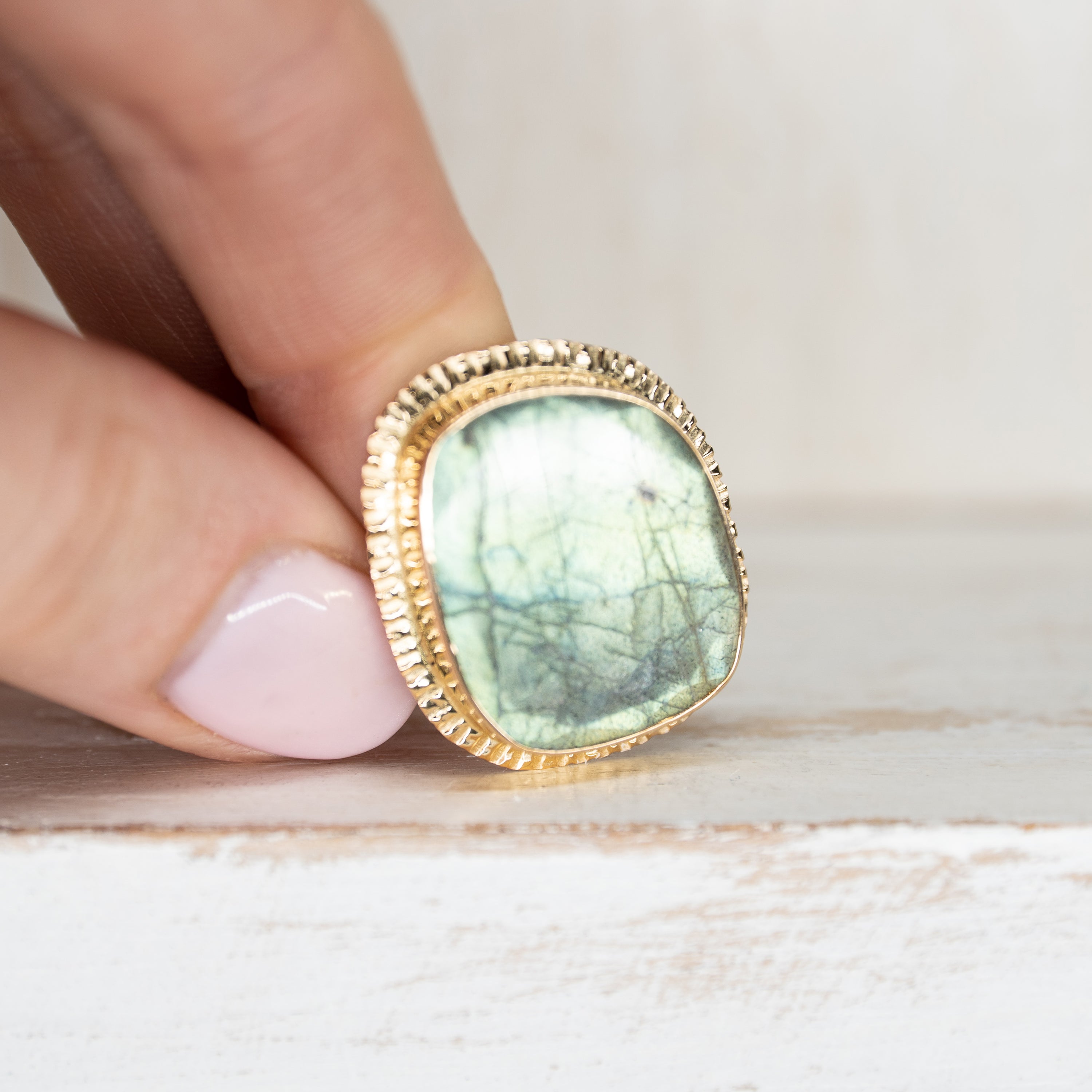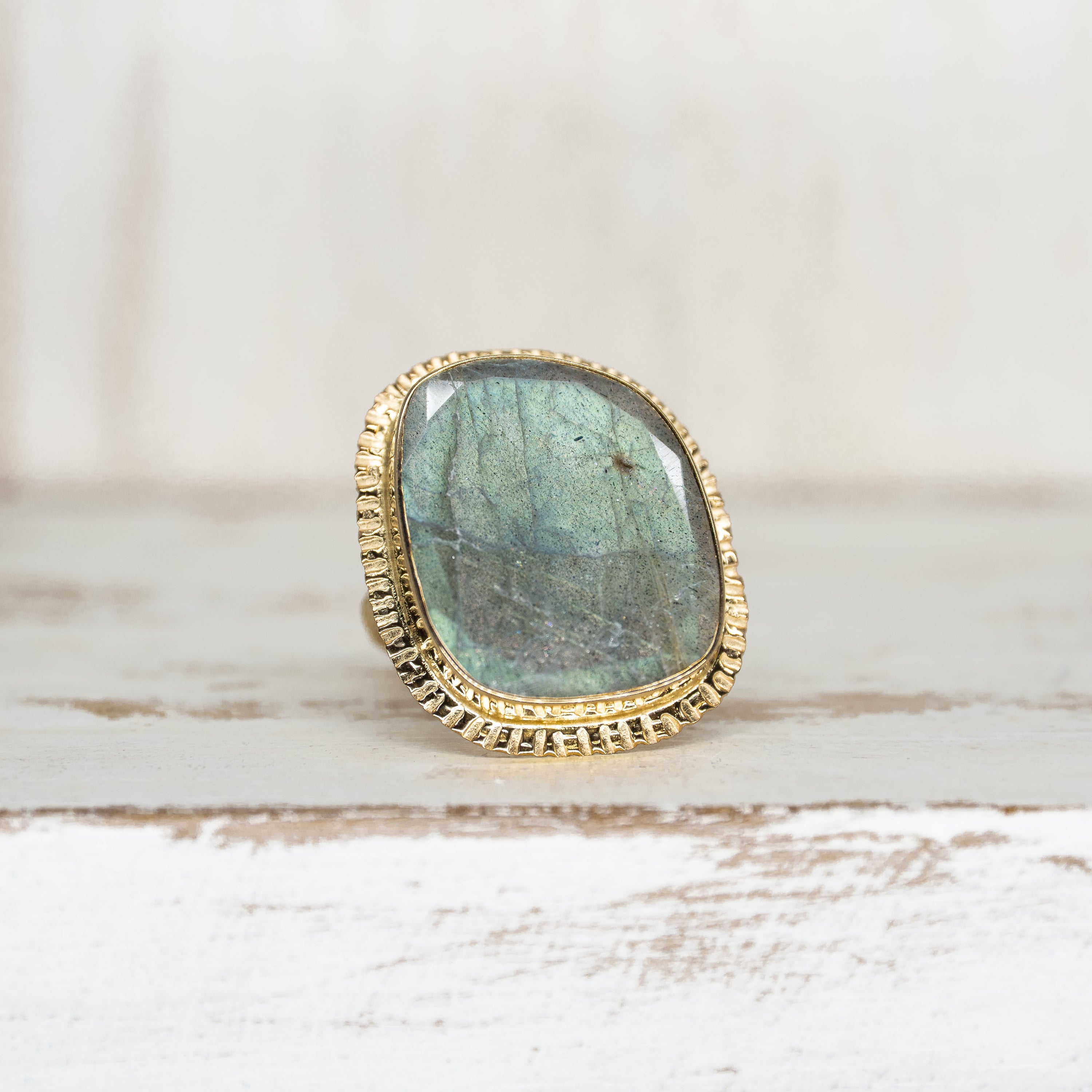 LABRADORITE GOLD RING - Size 9
$120.00
Regular price
$160.00
The reflective green in this Labradorite is insane...even the camera got flashed out!
Hand selected labradorite stones cut specifically to incase enhance the beauty within each stone.
I always refer to labradorite as the stone filled with magic. Every angle has a new shot of colour flash through. So much glistening magic!
These stones being larger have so much brilliance to them!
They are sterling silver base with the thickest gold plating possible.
Labradorite was first discovered in the late 1700's in Labrador, Canada. Since then, deposits have been noted in Finland, Russia, Australia, Mexico, United States and Madagascar. It is said that according to Eskimo Indian legend, the northern lights were freed from Labradorite.
Labradorite is an important feldspar gemstone. It often displays a beautiful iridescent play of colours, which can move as the stone is rotated. Labradorite gemstones usually have a dark base colour with metallic-looking colour plays of blue, green, yellow, and red.
☽ A stone of transformation, Labradorite is a useful companion through change, imparting strength and perseverance. It balances and protects the aura, raises consciousness and grounds spiritual energies. Excellent for strengthening intuition - promoting psychic abilities.

Recently Viewed