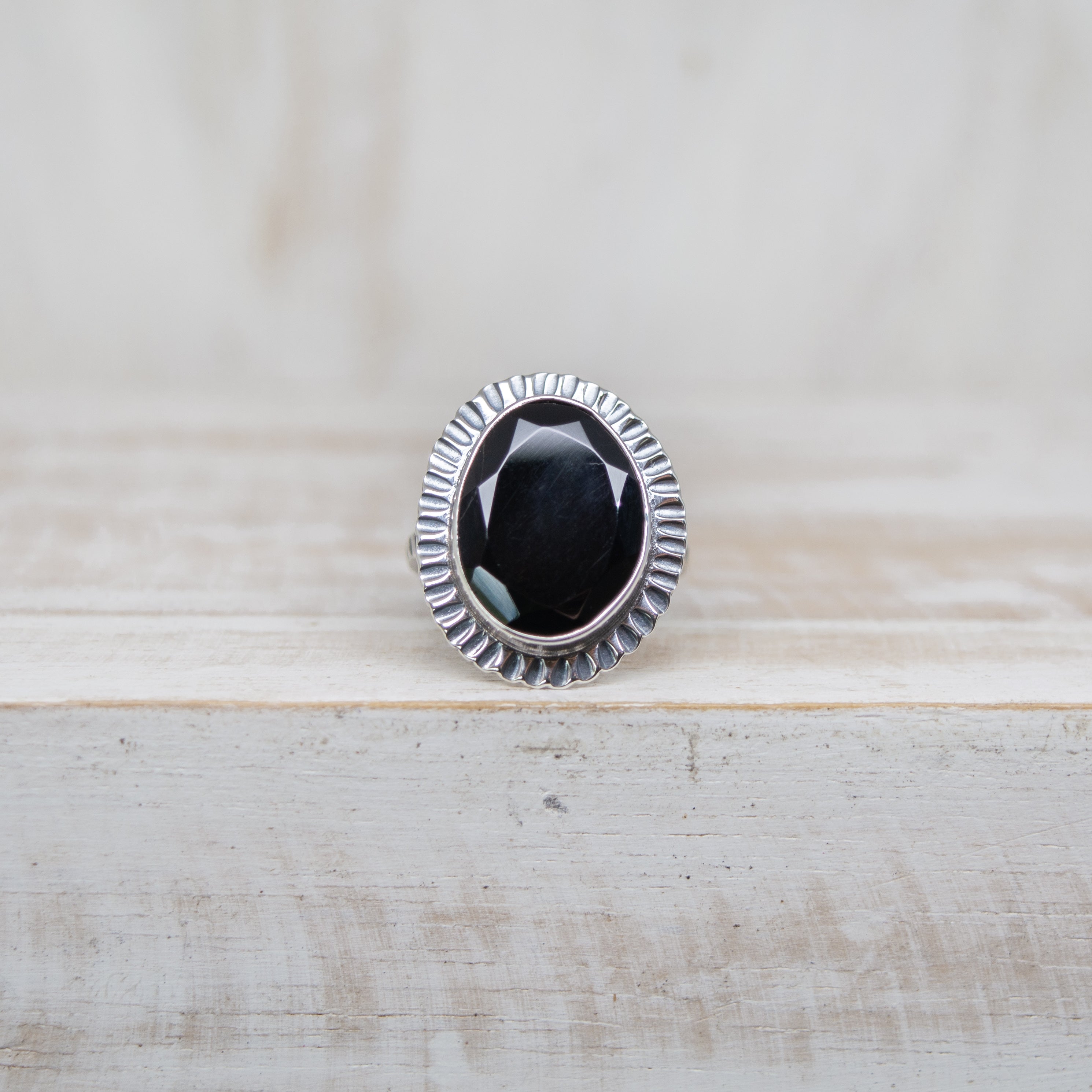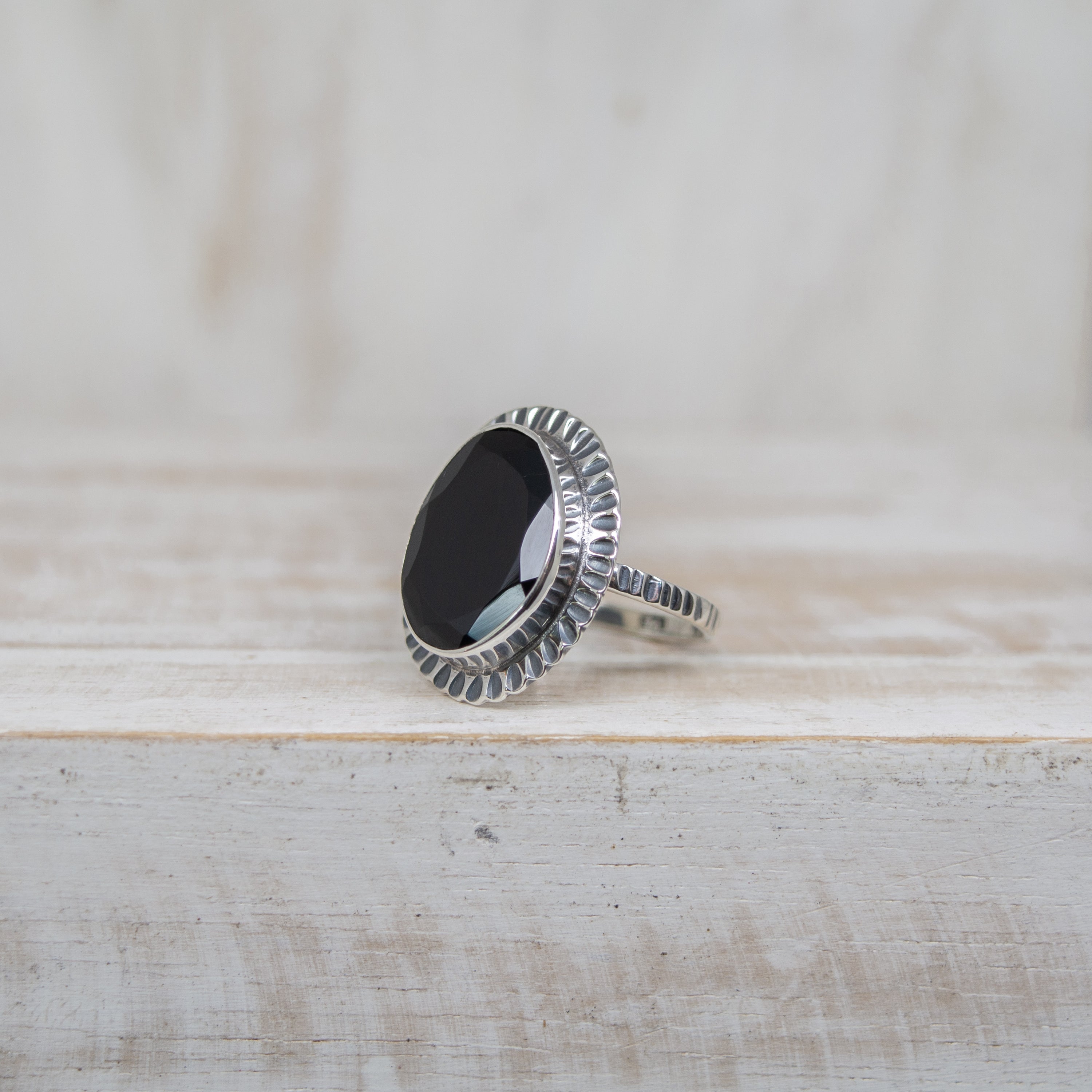 A dark flame, Black Spinel sparkles like no other. This precision cut stone has a powerful glimmer that is set to catch anyones eye. 
☽ Black Spinel is a protective stone that repels negativity and grounds the user. Use Black Spinel to get rid of anger and resentment, replacing them with more effective ways of communicating. Black Spinel gives one inspiration and a better sense of empowerment.
.Sterling Silver .925
*NOTE No two rings are the same shape. While similar, the shapes will vary a little.
Recently Viewed